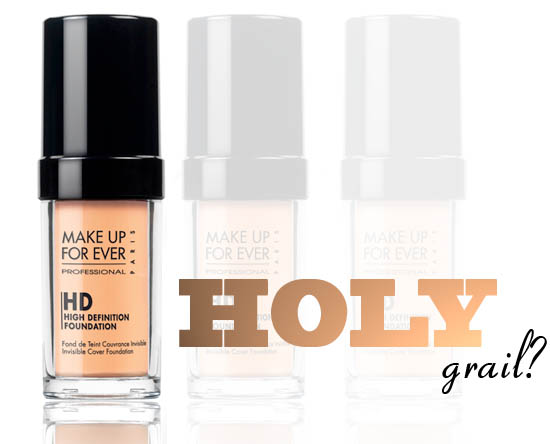 There was a bit of foundation drama just before me holliers in July.
First, my beloved MAC 187 brush went AWOL (found it yesterday in the glove-box of the car, no idea how it got there) and then, literally the night before we headed off, I ran out of foundation. Every last bottle had been drained dry. Not to worry, I thought - I'll just get some in the airport. That morning I wasn't at my best, however (I actually left the house wearing odd shoes. One camouflage canvas plimsoll; one bejewelled leopard print flat. Which, er, I only realised half way to the airport. There is a photo to prove it) and I couldn't for the life of me remember what I'd wanted to get in Duty Free.
In the States, when my wits eventually returned, I got majorly ticked off with waiting to be served in a MAC store and made a beeline for Sephora instead to try something other than Studio Fix Fluid in protest. Make-Up Forever HD Foundation in Ivory, shade 115 (€35 here on the auld sod), was prescribed by the lovely SA. It's oil-free, provides medium buildable coverage and a semi-matte finish, and I wore it for the rest of the trip, imagining it as a sort of two-fingered foundation salute to the MAC girls who had busied themselves ignoring me.
Advertised
Unfortunately, they had the last laugh and I'll have to skulk back to repurchase SFF in the near future. While the shade of the MUFE is perfect for my skin and it looks gorgeous initially - it goes strangely clumpy after a couple of hours wear, seemingly regardless of what moisturiser I use and whether I opt for a primer or to finish with powder.
Suppose I may just put the Hollywood crowd off for a while longer, so ...