 This article is brought to you by Cleanmarine For Women
We all strive to have beautifully gorgeous healthy skin, however the majority of us will suffer from some form of skin issue at some point in our lives. Whether that's breakouts, redness, oiliness, dehydration – you name it, we've probably had it or know someone who has. The important thing about achieving your healthy skin goals is knowing the science behind why skin issues might be affecting you. And one of those big factors is your hormonal health.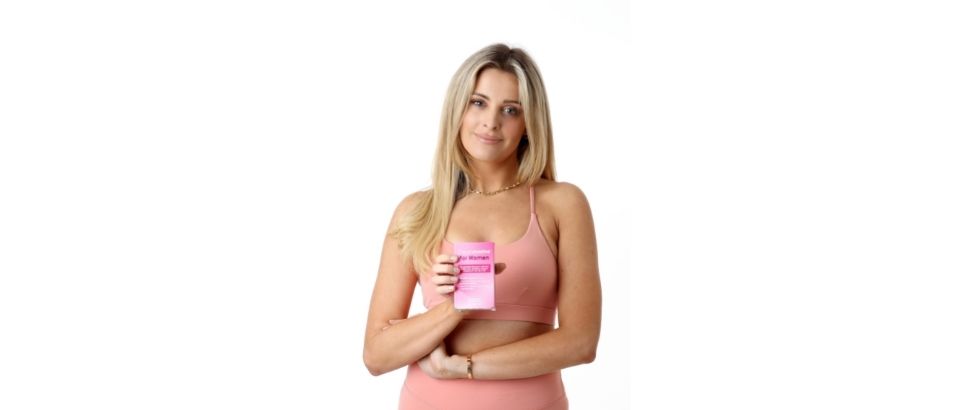 Hormonal Health
A recent study has found that 71% of women reported having a 'bad skin week' most months due to hormonal changes and 41% of those surveyed identified hormonal breakouts as their number one skin concern.
The survey* conducted with over 120 women aged between 15 and 35 years by Cleanmarine for Women - the unique all-in-one Omega 3, Phytonutrient and Vitamin Blend designed to offer nutritional support to women aged from 15 – 40 years, noted some interesting findings:
95% would recommend the supplement to a friend as being beneficial for healthy skin.
When asked what measures they take to help with hormonal skin issues, 82% revealed that they take Cleanmarine For Women
69% of women reported that the supplement was also beneficial for improving their mood.
60% of women felt that their energy levels increased
Fashion and Lifestyle Blogger, Louise Cooney, is a big advocate for hormonal health. As an ambassador for Cleanmarine For Women, Louise recently shared how the product has helped both her skin and her mood:
"I've been taking Cleanmarine for Women for eight months now, and the difference it's made for me is clear. My skin looks and feels its best; I've had fewer breakouts and my energy levels feel good, too. I'm a big advocate of taking care of your health, both inside and out. With a range of vitamins and nutrients designed specifically to support women, Cleanmarine For Women was the right choice for me."
Advertised
Talking about her skin health, Louise shared how she keeps her skin feeling good:
"When I'm eating clean and drinking lots of water my skin is brighter and more fresh looking.
Drink two litres of water a day, take off your make-up every night, SPF daily (even if the sun's not out) and, if you need to, consider a supplement like Cleanmarine For Women that contains vitamin B2, which contributes to the maintenance of normal skin."
Cleanmarine For Women is an all in one multivitamin, Omega 3 and phytonutrient supplement to support energy levels, healthy skin and hormone balance – and it suits women from teenage years up to their 40s.
For more information on Cleanmarine For Women and your hormone health visit www.cleanmarine.ie
Notes:
Vitamin B2 contributes to the maintenance of normal skin.
Vitamin B2 and Vitamin B6 contribute to the reduction of tiredness and fatigue.
Advertised
Vitamin B6 contributes to the regulation of hormonal activity and to normal psychological function.
*The survey was conducted by Cleanmarine in December 2020 with 120 women who take Cleanmarine For Women.