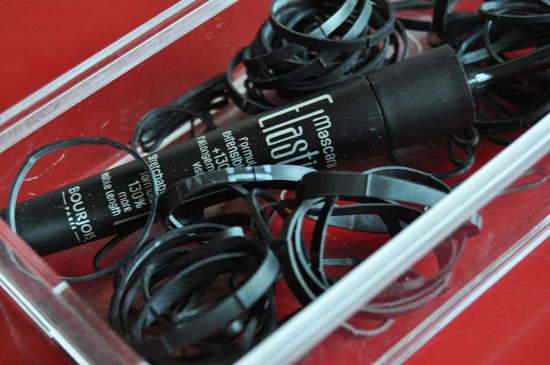 Really, I do look forward to a mascara launch from Bourjois with lots and lots of excitement and even though this won't land until the end of May, lets have a gander at it now. Here's how I got it - isn't that smart? All parceled up in a perspex box with lots of rubbery elastic bits - ah they're very clever, those Bourjois peeps.
Below is a shot of a portion of the wand - one thing I like about this brand is they're never afraid to push the boat out with packaging and 1001 Lashes was similarly innovative. Elastic Lashes will cost €12.99 and will come in four shades: black, brown, grey and blue, and promises 130% lengthening. Say what now? I think they might be exaggerating a little but the mascara-gunk is a 'stretchy gel complex containing two types of polymer to allow the formula to coat the full length of the lashes and extend beyond their tips'.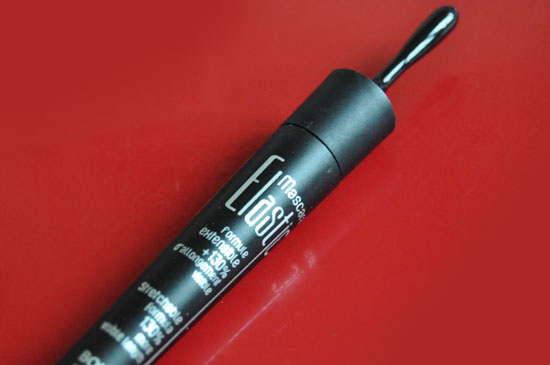 Now, to the most important thing of all. The brush. Wanna check it out?
Advertised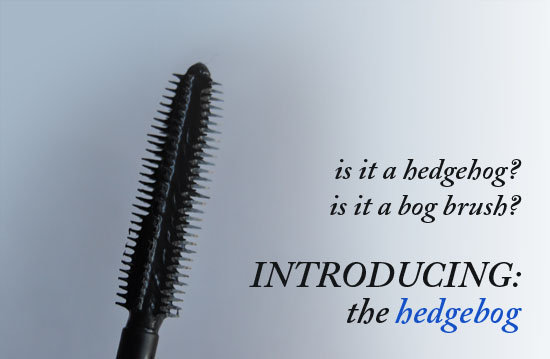 A bit of a hybrid - which means the 17% of you who go for both bog brush and hedgehog wands will like it - this wand houses a secret: reservoirs down the middle of the brush ensure the formula is released all the way along the lashes, and the spiny wand means you can get in and at them all too.
I'll be trying this out, natch - oh it's a hard old job but someone's gotta do it - and will report back to you shortly before launch.