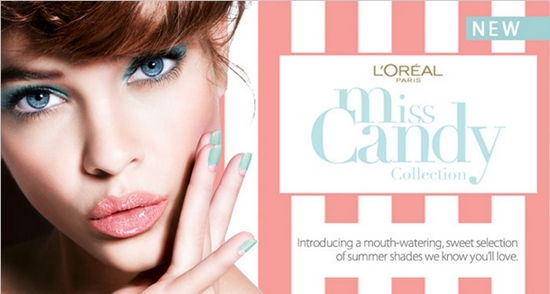 Lovers of sugary shades and pretty pastels will be like kids in a candy shop with this latest collection from L'Oreal. Fans of an understated, minimal look might not be quite as taken with it - Miss Candy is colourful, girly and fun, described as a 'mouth-watering, sugar sweet selection of swirls, sparkles and shimmering shades'.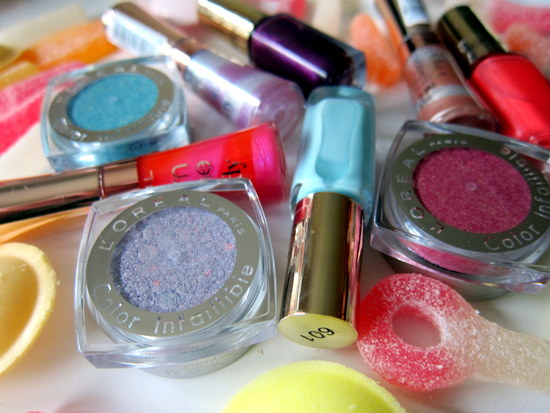 Different shades have been released for different markets but in Ireland and the UK, the line includes 6 Glam Shine Lip Glosses, 3 new Colour Infallible Eye Shadows and a whopping 10 new shades of Colour Riche Le Vernis Nail Varnish.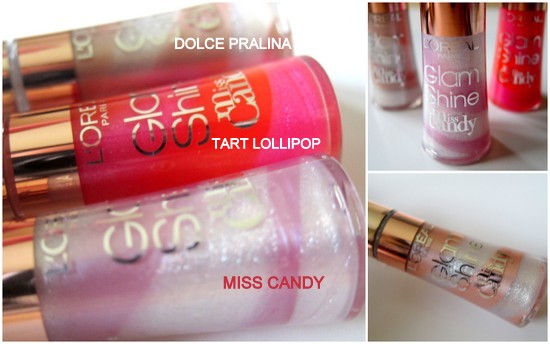 I've got three of the glosses here in #703 Tart Lollipop, #709 Miss Candy and #712, Dolce Pralina. Swirling together an iridescent shimmer and a cream, these are actually nicely wearable. What you get is a pretty wash of shine, with subtle shimmer and a hint of a tint - perfect for creating the illusion of a plumped up pout.
Advertised
The heart shaped applicator is flexible and easy to use, transferring just the right amount of product. They're not sticky or gritty but feel light and smooth on the lips - if you're a gloss gal, these are definitely worth a goo. They're €11.29.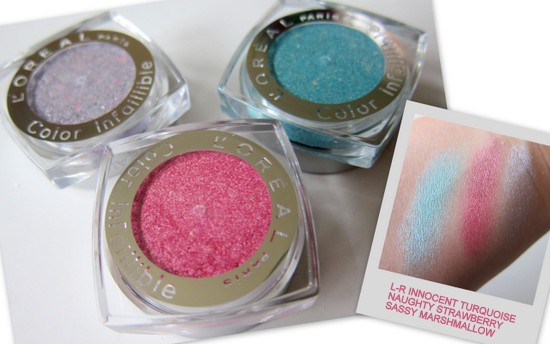 The eyeshadows are Innocent Turquoise, Naughty Strawberry and Sassy Marshmallow and happily they all have that soft, creamy texture that we've come to expect from the Colour Infallible range. They're long lasting, crease resistant and waterproof, but in a classic case of the grass being always greener, I can't help hankering for the Tender Caramel and Pepsy Coral shades being introduced in other markets. If you're in France or the US over the summer, be a love and bring me one back, would ya? €10.79's the damage here.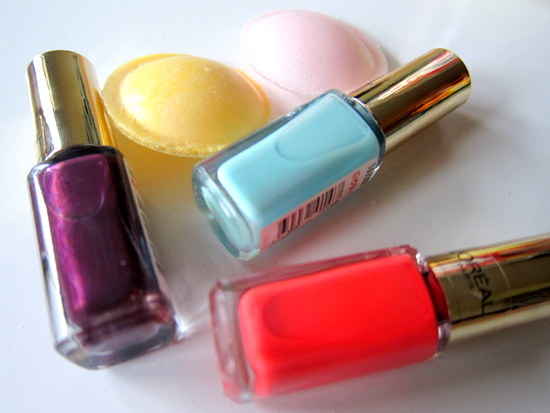 I have no such reservations when it comes to the shades on offer for nails. These three are gorgeous - I'm especially loving French Riviera, that beautiful blue. And with 10 colours to choose from, from pastels through to brights, I'm sure there's something for everyone. At €7.55 they're a few euro more expensive than I'd like, but they're a dream to apply and they wear pretty nicely too.
Advertised
The collection launches next month. What do you reckon, craving candy, or are ya sweet enough?