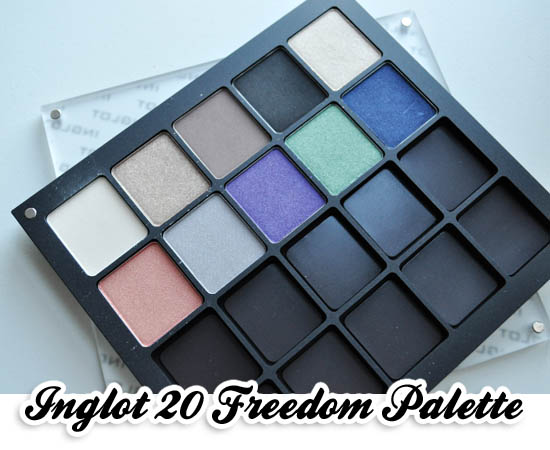 Inglot recently opened a flagship store in the Blanchardstown centre, Dublin, and to celebrate sent me one of the recently introduced 20-pan Freedom palettes, which cost €105 in total. Frankly this is the kind of celebrating I can get firmly behind and so decided to give you all a goo of it on the blog. The brand cleverly only half-filled it though, knowing that a makeup junkie like me wouldn't be able to resist coming back in-store (Liffey Valley is my most local and I tend to have a nosey every now and then) to add a few more shades to the collection.
I've got a couple of Freedom palettes already and use them quite a bit. While we've had emails and heard grumbles leveled at Inglot about higher pricing in Ireland compared to its native Poland, it does offer a lot more bang for your buck than Mac for example - the shadow pans are huge - and the Freedom palette system allows you to build custom colour solutions which is appealing to a cosmetics fan or a newbie makeup artist looking to build an extensive kit in double-quick time.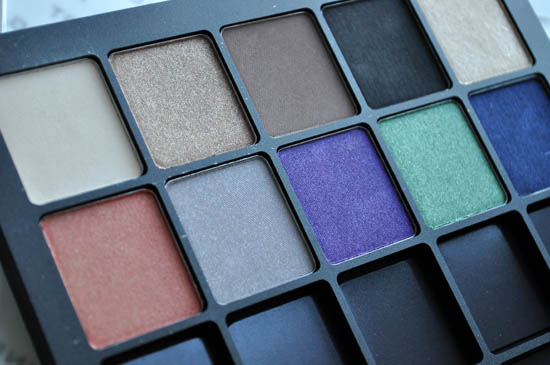 Advertised
This one has a nice mix of jewel tones, neutrals and darks across mattes and shimmer - but of course you can choose whatever you like - and comes in a rigid palette with a heavy lid that clicks down well thanks to firm magnets. They travel well too.
Anyway, that all leads me on nicely to my question: you can see the 10 colours the brand sent me; now I want to know what shades you think I should add to finish off the set. Or perhaps you already have favourite Inglot colours you reckon I can't live without?
To the comments!