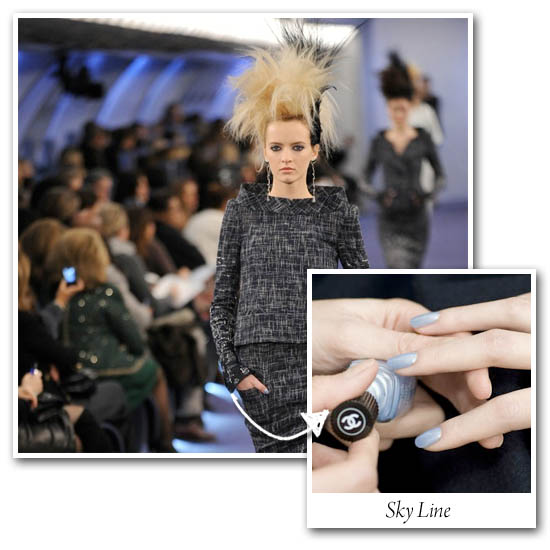 Will we ever get sick of the frenzied rush to see what the latest, greatest Chanel nail colour's gonna be?
Eh, no.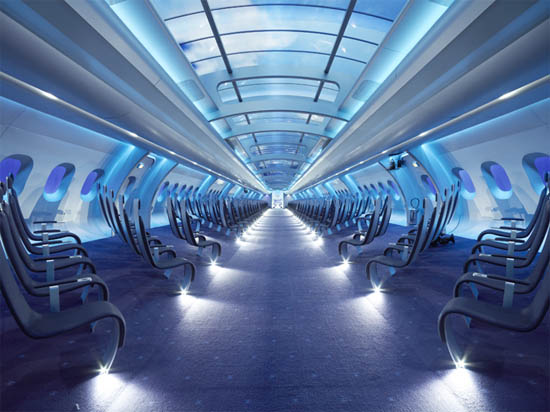 Pretty damn cool
The brand's spring couture collection took flight inside a mocked-up airliner inside Paris' Grand Palais late last week and it was a rhapsody in blue - and the makeup followed suit. That's pretty much what we can expect from Peter Philips and team for the AW12 beauty collection and the nail shade's gonna be Sky Line.
Advertised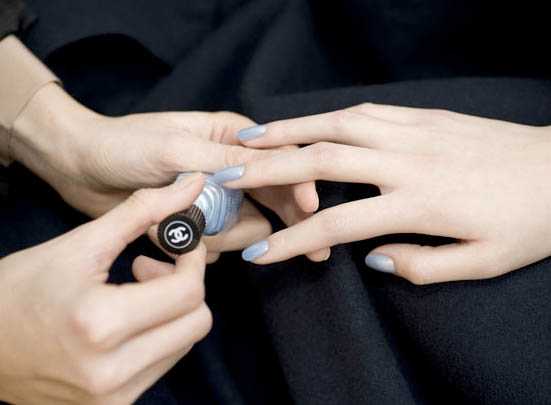 This is the most detailed shot I've seen so far: it looks like it's gonna shape up to be a pearlised powder blue shade. The news so far via La Chanelphile is we'll be seeing it on counter round about July.
You like?