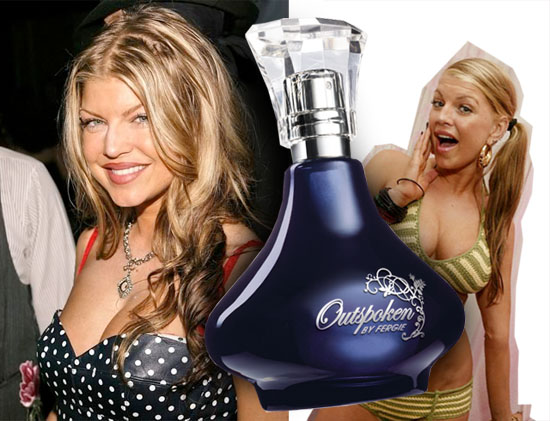 So, today's news is that Black Eyed Peas singer Fergie's joining the ranks of celebrity perfumers and she's got a new scent incoming shortly. A quick 140-characters-or-less message to Twitter to inform the masses of this ground-breaking news met with a few alternate names for her new spritz - which will land in June, and which is actually called Outspoken.
That's not gonna cut the mustard for any one of our followers who variously dubbed it, G.L.A.M.O.R.P.I.S.S., Ferga-pissious!, eau de ho, Black Eyed Pee (my favourite), l'incontinence, neglect, Boom Boom Eewww! and don't call me Stacey bitch.
The  scent itself is touted as a fruity floral that's 'intoxicating and sensual', with notes of iced berry (hmm),  tuberose and jasmine (sounds ok), all on a base of racy black leather (Oh).
Advertised
Right so.
Outspoken will cost €18 for 30ml and can be had from your local Avon rep.