 Today is the day Sofia Vergara turns 43 and we're betting she doesn't give a monkeys. Every approaching birthday has us quaking in fear with impending age, hell, every day we discover a new cluster of grey hairs and wrinkles where we didn't even know you could get wrinkles. Sofia, however, is one of those immortals who despite looking her age (which, in fairness, can't be a bad thing) looks so, so good.
She is one of those women that you stare and stare at in wonderment. She is so frickin' gorgeous and yet seems so down to earth. We know we're gushing now, but look at that smize!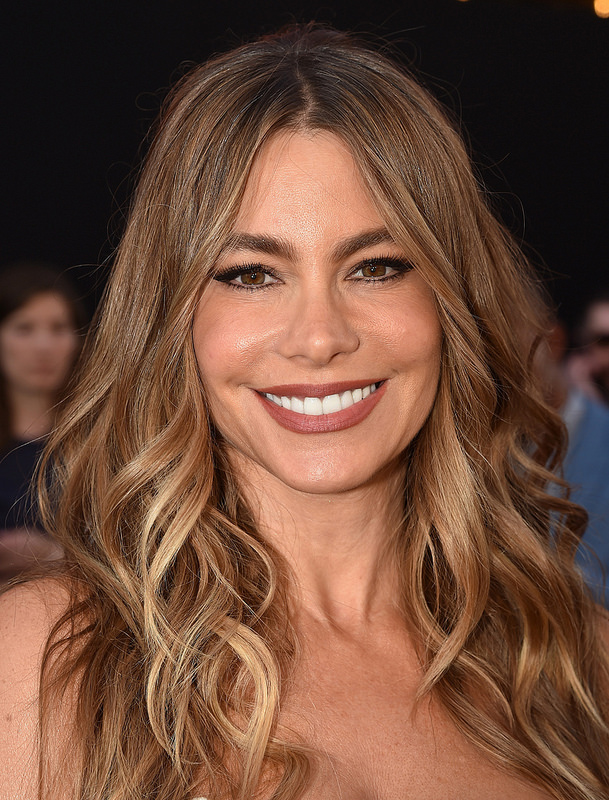 Sofia's portrayal of Gloria in Modern Family is one of the reasons we love her and probably the reason why we think she's cool in real life but, there is something we have noticed about her lately that separates her from her character; the girl has style. Sorry Gloria.
Advertised
Sofia has been all over the place lately, promoting her new flick with Reese Witherspoon (Hot Pursuit) accompanying her fiancee Joe Manganiello to Magic Mike XXL events and getting her very own star on the Walk of Fame and she has been dolled up in a rake of lovely ensembles, with beautiful hair and makeup looks to match.
In honour of her birthday, let's have a gawk at some of our favourite looks she's been sporting and let us know, are you a fan?