 Since the summer's turning out to be such a complete and epic washout, I'm determined to inject a bit of mood-lifting summeriness into my days by keeping my wearing eye-searingly bright clothes (I have a canary yellow cardigan that's seeing a serious amount of action at the minute.) All of my brightest nail polishes are also in heavy rotation and because I'm on such a major colour kick, I'm really liking the look of the latest polish offerings from Rimmel.
Seven new shades hit shelves today, with the Lasting Finish range getting three summery additions: Pop Your Pink, Pear Drop, and Marshmallow Heaven (€3.95 for 8ml.)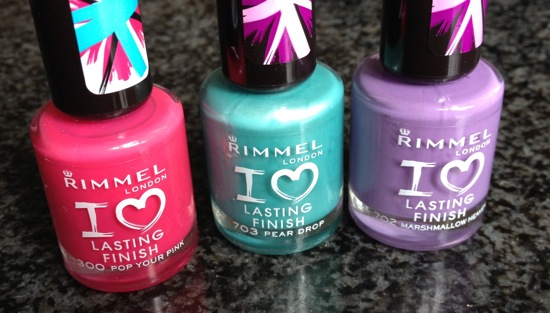 Marshmallow Heaven is a very pretty lilac crème, but I'm intrigued by the finishes of the other two polishes. Pop Your Pink looks like a jelly on initial application but on dry down it gives a semi-matte, almost rubberised result (of course, you could finish with top coat for a glossy finish.)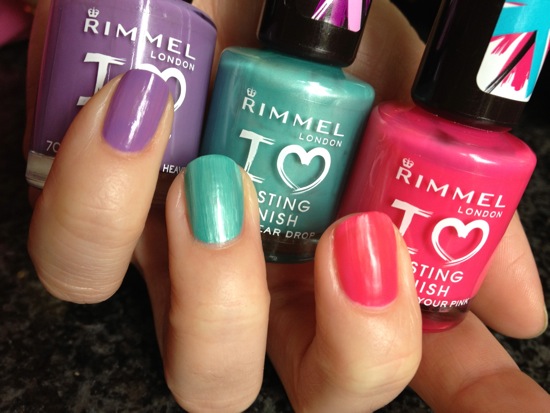 Pear Drop really needs a ridge-filling basecoat as its iridescent ways mean it highlights every imperfection of the nail bed and it needs a careful hand in application to avoid streakiness, but I think even this quick swatch looks quite delicious.
Advertised
Tangy, even.
Is it bad that I sort of want to lick that nail?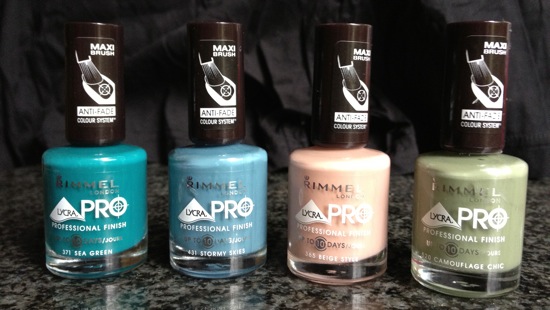 The new Lycra Pro shades, meanwhile, are a bit more muted and office-friendly. Sea Green, Stormy Skies, Beige Style and Camouflage Chic (€5.95 for 12ml) all come with Rimmel's Maxi Brush which promises single stroke coverage for each nail. Even though the only nails that I can get done in one stroke with these brushes are my ring finger and little finger, I do find them really easy to use and the rounded head of the brushes definitely makes it simpler to achieve a clean line at the base of the nail along the cuticle.
With the exception of Camouflage Chic, which has a faint silver iridescence, these are all crèmes.
Advertised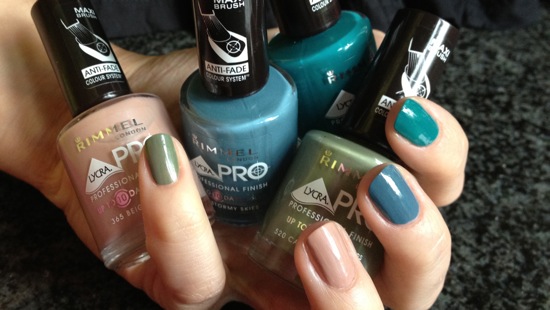 Anything there float yizzer boat?