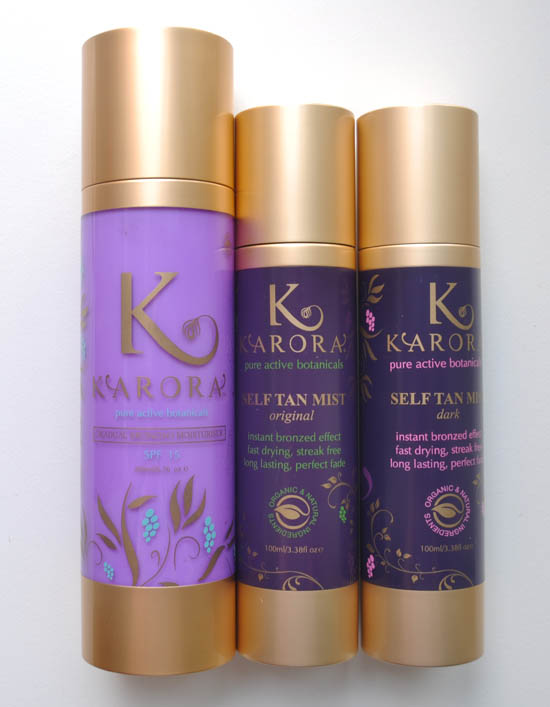 If there's one beauty product we should do well in this country it's fake tan: and true enough, we do. With several indigenous brands flying the flag for Irish enterprise, tan company Karora is shimmying up the flagpole pretty darn quickly - invited to be part of Discover Beauty at Cosmoprof in Las Vegas this summer (this is a big, big beauty show, and a big, big, huge, deal for a small brand), it looks set to do very nicely out of attendance.
But the point is this: you don't get asked to be part of Discover Beauty if your product isn't up to scratch in the first place, because brands are pretty much cherry-picked and presented to distributors like Sephora and large US department store and beauty chains as part of the package. That represents an incredible opportunity for Karora's owners to showcase their products to the hugely lucrative US market, and it's something we should be really proud of especially considering the doom and gloom that surrounds us here on a daily basis.
So, what is Karora? If you're a fan of salon spray tans you may have already tried it as it's been available in spas and salons since last year as a professional product. Now with a six-strong retail range too, this is a botanical tanning brand with an eco-luxe bent. I've known the gal behind it professionally for a few years now and she's wry about my oft-professed lack of interest in tanning. But give me enough new talking points about any product and I'm happy to listen.
There's a lot going on with these sunless tanners: great stand-out packaging; naturally nice formulations that are cruelty, paraben-, artificial fragrance- and chemical dye-free; good-for-skin ingredients like acai berries and argan oil; lovely scents in the bottle - these products all contain DHA so they will develop on the skin - and a couple of new products for summer that will interest those who like to get a glow on legs.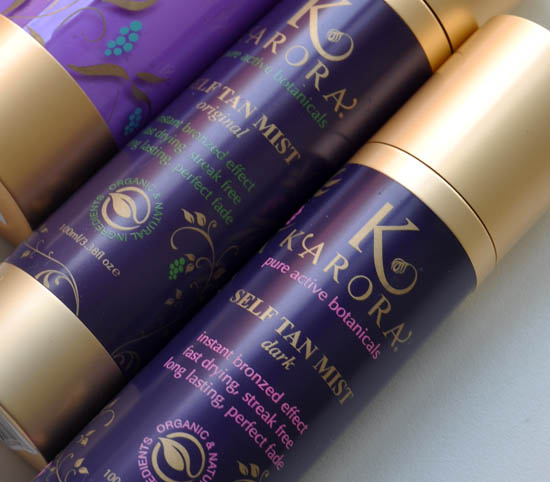 Advertised
The brand's Self Tan Mist is now available in 100ml sizes for €14.99. Karen, the brand's owner, points out to me that this is about a quid dearer than Sally Hansen Airbrush Legs, will give a good few full leg applications, fits in your bag and provides instant colour to take the bare look off plus a developing element as it's a sunless tanner - so you get a few days out of each go. In two tones, original and dark, you get all the skin-kind benefits too. If you want to go bigger, the Self Tan Mist also comes as a 200ml offering for €24.99.
Other products in the range include a Gradual Bronzing Moisturiser with SPF15, €19.99, which contains a higher than average amount of DHA than a regular hint-of-a-tint gradual tanner so you can lash it on once for a decent shot of colour - Karen reckons women don't want to faff about with three days of applications to take the blue glow off; I agree.
There's also a very clever Smooth Operator Multi-Action Micro Peel, €14.99, which is disgustingly amazing to use - it's enzymatic and will literally peel dead skin cells off in little balls. Yay! I love stuff like this! Brilliant for instantly removing old dirty tan, it does a job on hands too and made mine look pristine in about two seconds flat.  The last product on offer is a skin finisher in the form of Mineral Shimmer Dust, €10, a bronzing powder to add a glow to face, decollete and body.
So, where to buy? Check the brand's website to shop online or you'll find it at branches of Unicare and independent pharmacies and salons nationwide. There's a number on our stockists page.