 K-middy and her fella were off on a two-day mini tour of the Scilly Isles (reports that she couldn't get a ticket for Electric Picnic are yet to be confirmed) and they popped into Eden Project on Friday which appara has the world's largest undercover rainforest.
I've never been to an undercover rainforest but if I do go, I might take inspiration from Kate and go for a pair of Gap trousers.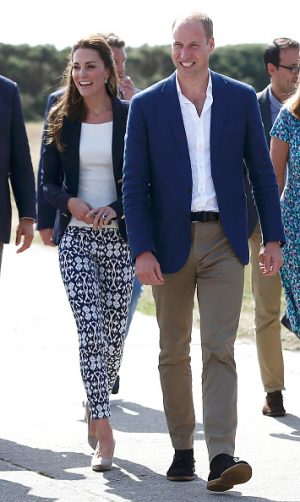 They even serve you at bars in these printed, ankle length trousers.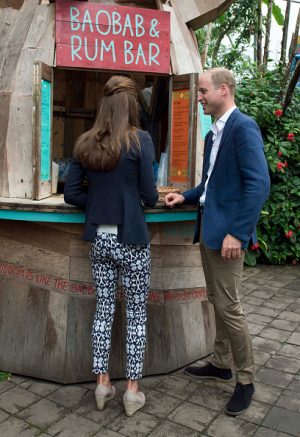 Advertised
And you'll be able to afford a drink as these trousers are currently selling for €22 over on Gap's website. The ikat print also have a bit of stretch to them so if you find yourself shimmying up a tree in a hurry, these are the pantaloons for the job.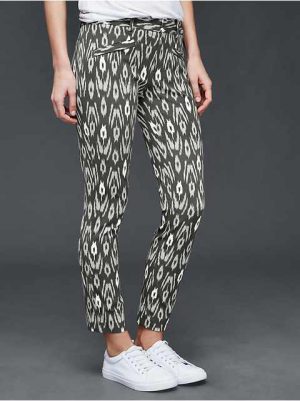 Hurry, you know they'll be sold out in three seconds flat. But there are lots of print to choose from so you'll be able to get something similar.
Copykats.