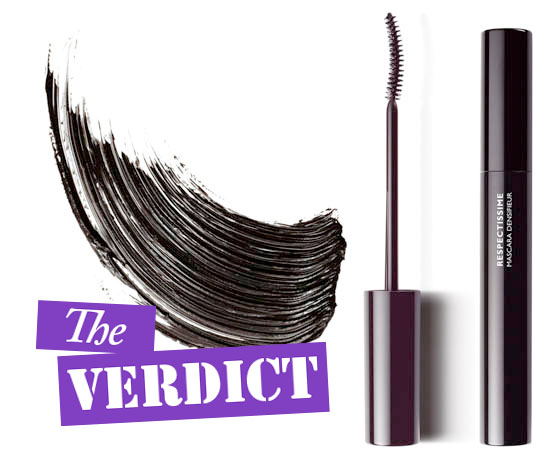 Well, I've been faithfully using La Roche Posay's new super duper multitasking Respectissime Densifying mascara for the last fortnight now, so it's high time for an update on how it's made my lashes look.
They certainly seem thicker - in that there looks to be more of them along the lashline than previously, rather than that the individual lashes have fattened up - and they seem less prone to falling out. That's not entirely surprising, since some of the key ingredients in the Lash Activating Serum are things which prevent hair-loss and strengthen lashes, therefore allowing each individual lash to achieve its maximum possible length.
So it's not that Respectissime Densifying is encouraging new lashes to spring up, it's just making the most of the lashes that you already have - the longer they stay put, the longer they can grow and the longer and more full your lashes will appear.
Advertised
I wore it while wearing contacts and also when my eyes were really, really tired, and it caused zero irritation.
Thumbs up!