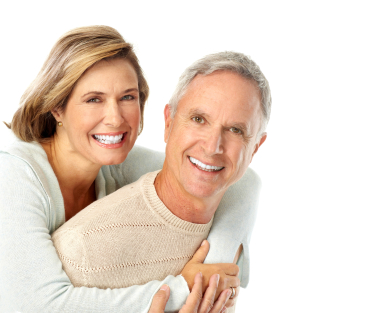 Another day, another email from a crazy  "plastic surgeon to the stars".  And in this one Dr Richard Chaffoo provides tips for growing trend: couples plastic surgery.
Now.  Whenever I read the phrase "growing trend" I know it is one that has instantly just been made up and is based upon one or possibly two examples.  But this one made me laugh so much due to its extreme ridiculousness that I thought it needed to be shared and discussed.
Dr Dick (I'm sure he won't mind me affectionately shortening his name) reckons that couples who botox together stay together, and give tips for how to do this together, in loving harmony, throughout the decades
Advertised
In your twenties
You're basically okay, even Dr Dick has to admit that, but still reckons there are things you can do to "complement your partner".  Both of you must go on a big drive to improve your skin with microdermabrasion, laser skin resurfacing and a whole lot of things you probably don't need.
In your thirties
Things are starting to get wrinkly and you both must take action quickly.  Courses of laser skin tightening, portrait plasma regeneration and photodynamic therapy to keep up a youthful appearance. Injectables and fillers like Botox, Restylane, Juvederm and Radiesse are highly recommended.
Er right
In your forties
Payday!  There's NOTHING at this stage of ancientness you both don't need and Dr Dick recommends everything from full facelifts to eye lifts to more  injectibles and fillers than the cast of a Hollywood movie
You're obviously past help once you pass your forties because the guide stops here
So now you know all the secrets to a happy relationship.  It will only cost you oh about a zillion euro and make the both of you look like freaks.  However there's a slight problem here though: we can't even get most Irish men to wear moisturiser - never mind sign up for a plan like this.
What do you think?  Reckon you and your fella would be up for  it?