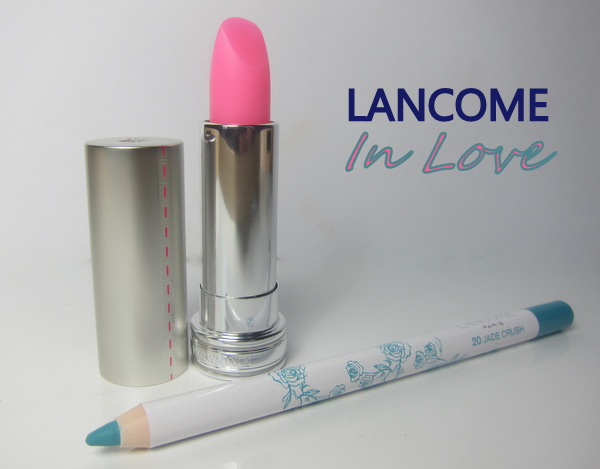 There were mixed feelings about Emma Watson's appointment as Lancome's latest ambassador, but we all agreed that it signalled a different approach by the brand and a clear attempt at attracting a younger customer base. This was very evident in their spring collection, In Love, which is fresh and contemporary, from the products to the packaging, and full of bright, girlie hues.
We took a quick look at the collection way back in November and since then two of the pieces have quietly worked their way into my heart and my makeup bag. Coincidentally they're also the pieces we're told are Emma Watson's faves, and which she's wearing in the promo pic here - Baume in Love in Rose Macaron, along with the fabulous turquoise matte eyeliner, Jade Crush. While Emma looks typically movie-star gorgeous I'm also showing you them on my own mug, so you can see that the colours are actually totally wearable, despite how bold they might appear at first.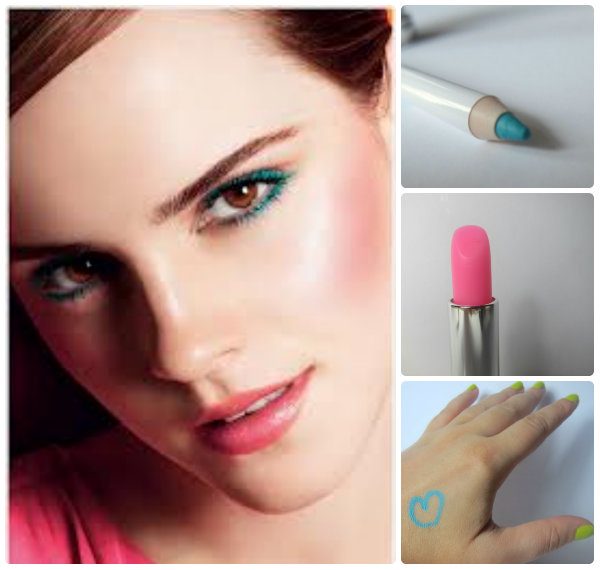 They might look almost neon in the bullet, but the Baume in Love products are very lightly tinted shea butter balms, that give a just-bitten effect to the lips. Alongside this shade there's a coral, pale pink and purple (which you can check out here) and they're all pleasingly packaged in silver and pink.
Advertised
I like the way this feels on the lips - silky and moisturising - but as you can see, the colour is very sheer and virtually undetectable. I'm enjoying using it but I do think €24 is a lot to pay for a lip care product, especially one that's aimed at a younger market. I can see my teenage niece going crazy for it - but it's definitely priced outside her budget. We'll see how generous I'm feeling the next time we're hanging out in Brown Thomas!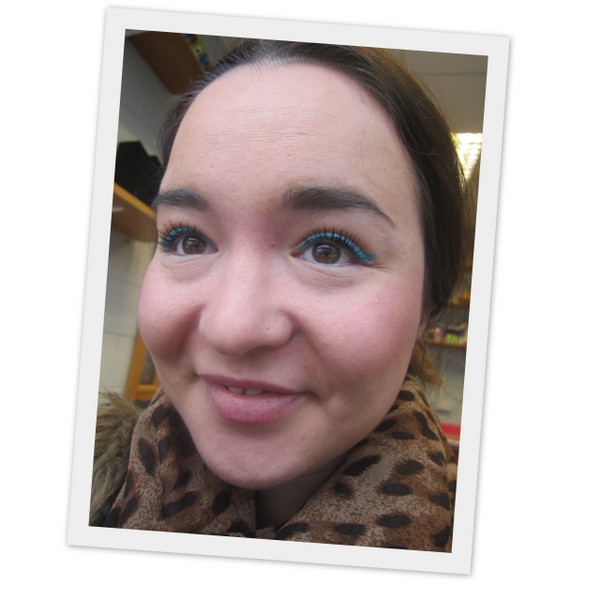 As for the Kohl in Love pencil, well, never has a product been more fittingly named. I'm currently crushing all over this soft and creamy eyeliner - it's a beautiful, eye-catching shade that can be worn with very few other products and still make you look 'done'. It's really pigmented, glides on to the eye without dragging and sets for a smudge proof longlasting finish.  Eyeliner is such an easy way to incorporate a bit of  new season colour into your look - it's easy and effortless, and this one, along with the Estee Lauder number I showed you here, is one of the best I've tried. At €17.28 I'm considering buying a back-up.
What do you think, have you tried anything from this collection? Are you tempted?