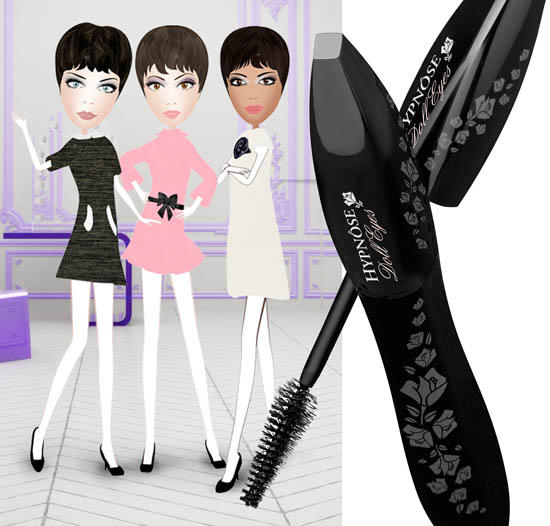 It's no secret that I love a bit of luxury when it comes to makeup, but mascara is something I rarely spend big money on. I usually stick to a mid-price brand like Bourjois and am almost always perfectly happy with it, but something about the Stepford-esque ladies of the Lancôme Hypnôse Doll Eyes, €25.50, promotional pictures made me curious and I decided to splash out for once.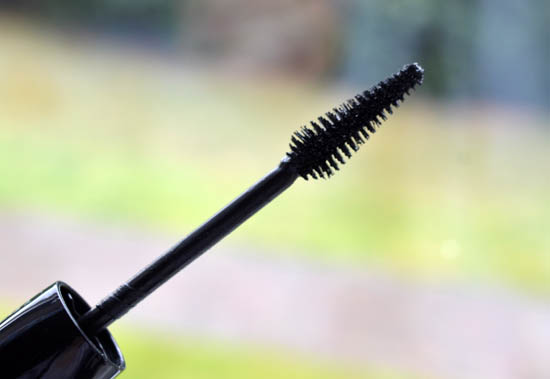 Packaged in a nicely curved tube embossed with a rose pattern, Doll Eyes comes with a lovely little Christmas tree-shaped brush (Lancôme call it their patented i-Conic brush), perfectly shaped so the narrow tip easily reaches those tiny inner lashes, while the broader base serves to fan out the outer lashes.
On first use Doll Eyes was seriously meh on me, but this can be the case with many mascaras, so I alternated it with one I already had on the go while waiting for the Doll Eyes to mature (read about a previous mascara maturation process here). After a week or two it had dried out just enough to actually adhere to my lashes on application and I was able to admire the effects.
The applicator brush really does make it easy get to all the lashes, which helps to make lashes look fuller and when applied after using an eyelash curler, Doll Eyes does a great job of holding the curl all day. The black is a nice rich colour, with a glossy finish and I can apply a few coats without any clogging.
Advertised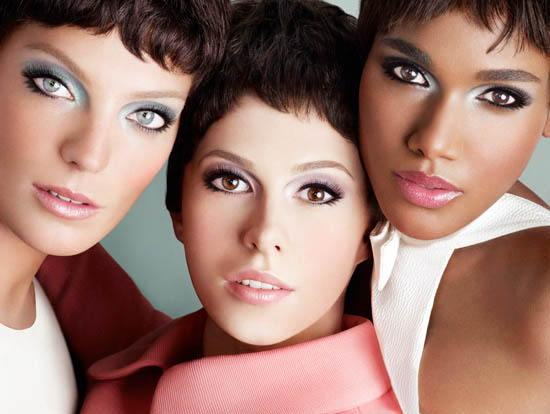 Lancome Doll Eyes used on models in the brand's official press shot ...
I love the wide-eyed effect my fanned-out lashes give - not quite as eerily perfect as the Doll Eyes models, but definitely noticeable. And while the volume isn't quite in false lash territory, my lashes are definitely looking a lot fuller than usual. Maybe there's something to this high-end mascara after all ...
Anyone else used it yet?