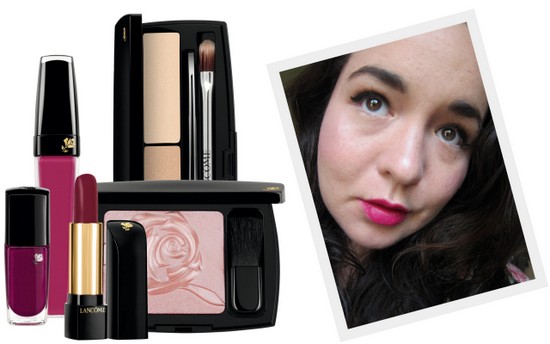 The latest collection from Aaron de Mey, Artistic director for Lancôme, hits counters on the 1st of September. A symphony of purples and pinks - inspired by nightfall in Paris- this plays right into one of autumn's biggest trends.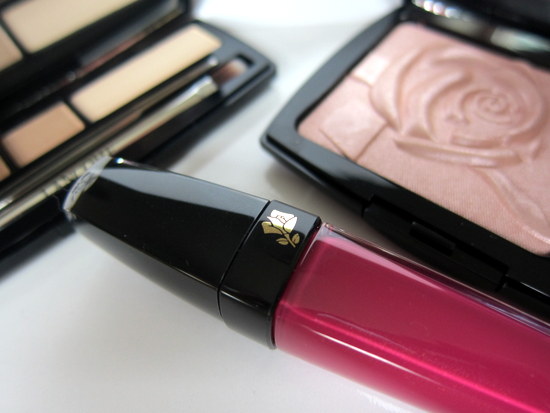 It's a sophisticated, wearable collection full of rich shades and gorgeous textures - we have three pieces to show you today and have fallen truly, madly, deeply in love with all three.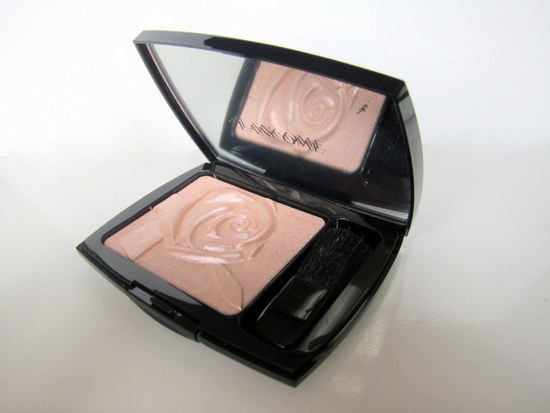 Lancôme are so, so good at pretty powders - remember this one from the spring collection, or this beauty from last Christmas? They were both limited edition so if you didn't snag one at the time, you might want to give this a whirl. Described as a blush highlighter, this rose embossed lovely is buttery soft and gives a beautiful radiance to the skin. €45 is the damage here.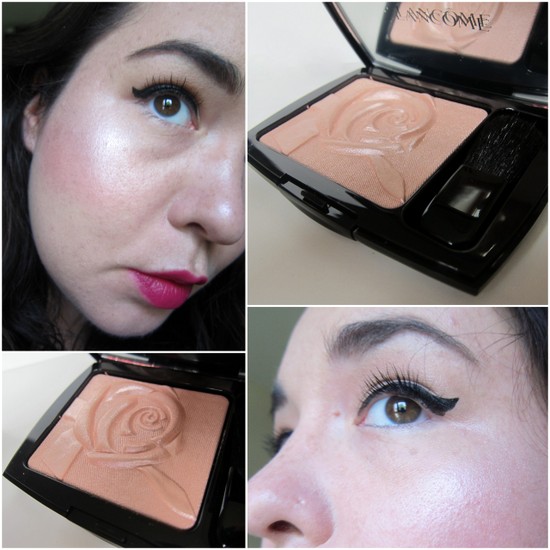 Wearing Le Regard Pro as eyeshadow, with the darkest shade filling in my brows
Advertised
And just look at this, would ya? This is so clever - it's for brows and eyes so has everything you need for a sophisticated, defined eye look. My Clarins brow kit has given me several loyal years of service but I'm afraid Le Regard Pro has stolen its crown - it's more convenient to carry about every day, and I prefer the cream highlighter shade to the Clarins' pink.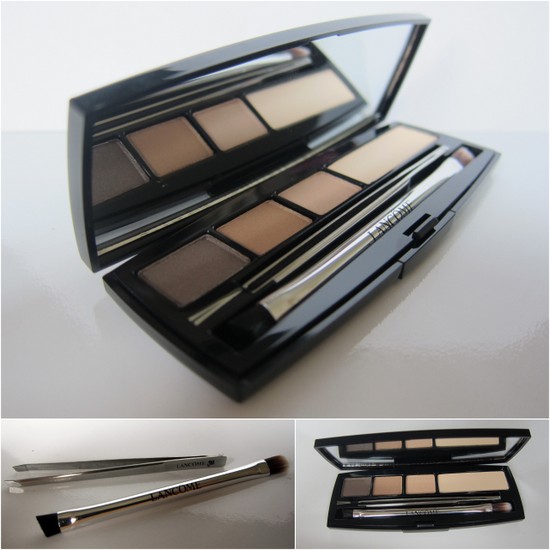 It's €39.00 but for that you get four shades of powder that can also be used as eyeshadow, along with tweezers and a double ended brush. The tweezers are brilliant, too - great for attacking those annoying little hairs. Joining this on counter will be a new brow gel,  Hypnôse Brow Shaper, for €25.00.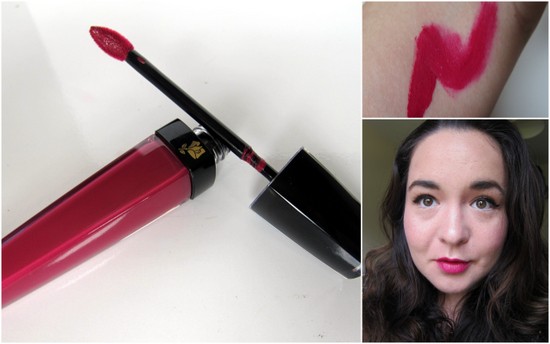 On to lips, and Lancôme's L'Absolu Mat Cashmere in Magie Pourpre (Shade 300) is an absolute knockout. It's a velvety matte lip cream in a rich, deep magenta shade, that feels lovely on the lips and is surprisingly long wearing. This is €25.41, it's limited edition and it's lovely.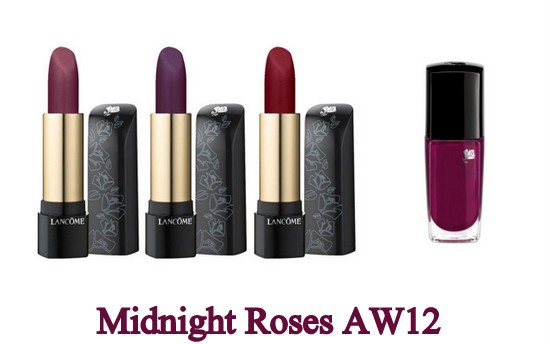 There are also three new lipstick shades in this collection, which are all €25.41 - they range from matte to sheer so all tastes and textures should be covered. Don't they look pretty? An intense purple shade of Lancôme's Vernis in Love, Infusion de Prune (€18), rounds out the collection.
Like anything you see? Tell all in the comments!
Advertised