 I know, I know, it's 2014 already! But while we're waiting to see what delicious cosmetics the new year has to offer, I'm taking a moment to point out that  this was a damn good year for your eyelashes.
This may not really groundbreaking news. In a world where people are sad or sick or lonely, mascara doesn't seem very important. But sometimes it's the little things that cheer us up. And we all know how mascara can make us all feel better - particularly after New Year, when our faces might be showing the excesses of New Year's Eve, and resembling an overcooked sausage roll with squinty eyes...
So - to the best mascaras of 2013!
Maybelline Volum' Express The Mega Plush Mascara (€11.99)
Christ on a bike, I hear you say, you'd have the stuff applied in the time it would take to say the name of this mascara. And you'd be right. Still, it's a great little worker. The weird brush bends to give you more control, and if you like a big brush to sweep up all your lashes, this fellow will do the trick. It lengthens and adds curl without crispiness. If you're looking for a daytime mascara that doesn't clump or give too much volume, you'll like this. You can also layer it throughout the day if you want more volume for the evening without crispy bits dropping everywhere. A definite plus.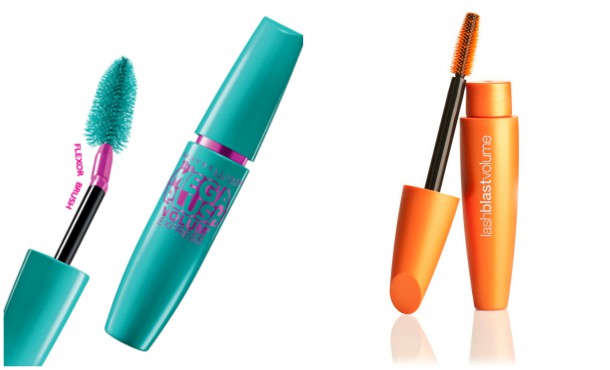 Cover Girl Lash Blast Volume Blasting Mascara ($5.19)
Unfortunately, this brand is not available in Ireland, but you can buy it on Amazon or Ebay easily enough. It creates volume without clumping and does exactly what you want a volumising mascara to do - makes your lashes nice and big! It's also nice and black - none of your wishy washy shades of black here! This performs like an expensive mascara.
Mac Extended Play Gigablack Lash (€18)
Advertised
I love Mac as a brand in general, but I generally avoid their mascaras, as they're often just a bit 'meh'. This one, though, is great. It adds a little volume but serious length to the lashes and the stiff little brush fans lashes out and separates them wonderfully. The formula of this mascara is dry, but I like that as it coats each lash and does not clump. Because this isn't a wet formulation, you can't really apply a couple of extra coats to amp up your lashes in the evening, as this will cause clumping, but you'll have great lashes all day and your mascara won't budge. Do note that it can be a little stubborn to remove, even though it says it isn't, but it's worth the effort! It also means that you won't find it on your cheeks by lunch time.
YSL Babydoll Mascara (€32.50)
I'm embarrassed about the fact that I keep buying this, because it's so expensive - so please don't tell anyone. The formula is not too wet, not too dry, and blackest black. The rubber brush (which I usually hate) somehow does not clump the lashes. It's like a feline eye look in a tube. Nonetheless, every time I repurchase it, my heart pounds at the price and I'm silently screaming 'Ah Jaysus!' This mascara is for people who are serious about their mascara!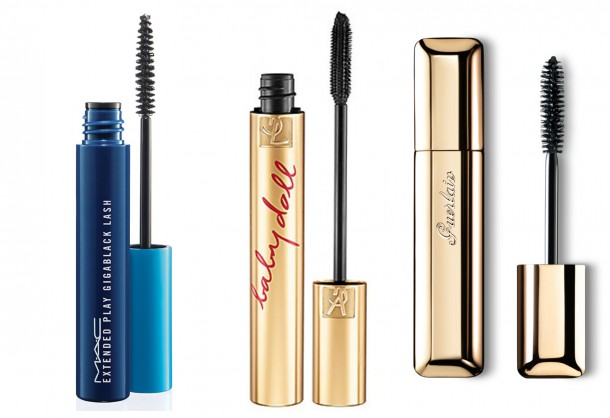 Guerlain Cils d'Enfer Maxi Lash Mascara (€31)
I feel like Guerlain doesn't get the attention it deserves. They make some beautiful products and, after all, Marilyn Monroe's favourite red lipstick was a shade by Guerlain. I can't scoff at that!
But I have a crush on this mascara. It makes my knees weak. And it gives you lashes like Robert Sheehan from Love/Hate. And damn it you're lying to yourself if you think you don't want to have his eyelashes. The man has lashes like box hedges.
This mascara gives you soft (non crispy) separated, fluttery, bambi eyelashes. And all it wants in return is quite a lot of money. Whether that's a fair exchange is really up to you!
Advertised
What's your mascara of the year? Tell us in the comments.