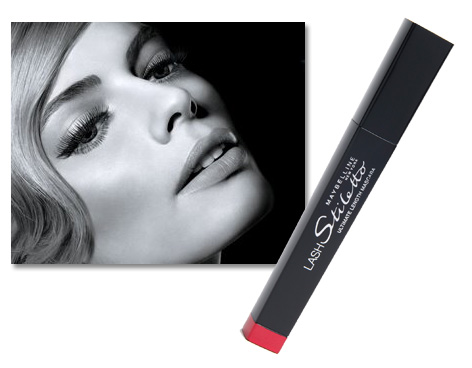 With packaging carefully designed to look like - yep, you guessed it - a Christian Louboutin-inspired spike heel, Maybelline's newest foray into the mascara market, Lash Stiletto, €11.99, is also intended to elongate lashes thanks to its 'stretch and set' brush.
"Jaysis", I thought, as I opened the packaging, "not a-fecking-nother Maybelline mascara". I'm coming down with them, and impressed with very few. I've wondered before why the brand needs such a massive compliment of lash-enhancers anyway, and so have you lot - one of your oft-lamented discontinued products is their Full N' Soft, now only available state-side.
So I was prepared to be less than wowed by this one, despite the attention-to-detail aspect of the packaging. And a first coat didn't prove me wrong, either. Distinctly unimpressed, I tried another. OK, I was getting the point of this now. It doesn't build at the roots, giving you lots of definition and thickness, instead, it actually does what it says it will - it makes your lashes longer.
Advertised
Three-to-four-coats lightly define, but don't cause clumps, and it does definitely give you a stretched-out effect, minus the stubby spiders leg look. It's a light look, and really Very Like The Picture, amazingly. I'm not the only one who's noticed, as the brand's cheerily-named celeb makeup artist, Fiona Jolly, confirms that "the new stretch and set brush allows me to create ultimate length."
Not bad, Maybelline, not bad at all. This one is now a firm fixture in the makeup bag.