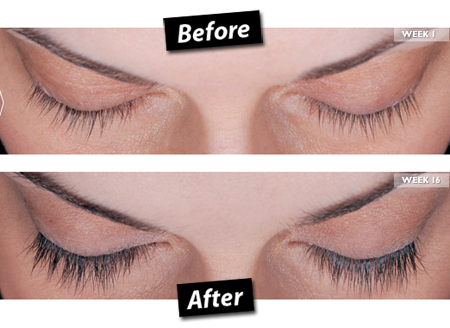 From the makers of Botox comes Latisse. With a name sounding like an R&B artist, Latisse promises to make those lashes absolutely lustrous.
How was it discovered?
Proving that all medical side effects are not created equal, glaucoma patients discovered that their eye drops were giving them Bambi-esque lashes. Old men were batting up a storm.
How does it work?
The active ingredient bimatoprost increases the percentage of eyelash hair. You apply it to the base of your top lashes every day - and that's it. It's been clinically proven to increase lash length and thickness over a matter of a few weeks and has been recently approved by the FDA in the US. So we might see this wonder lash lengthener over this side of the pond sometime next year.
Advertised
But don't get rid of your mascara just yet. The downside is that Latisse will only be available on prescription, so you'll have to go to the doc to get it prescribed. And I can imagine what my GP would say if I asked for it. Plus the effect wears off if you stop using it. Still though, lash extensions are pretty expensive and they're popular - so I can see this will definitely have a market. To say nothing of being an absolute godsend for anyone who has lost eyelashes because of chemo.
To read more check out http://www.latisse.com/
What do you think?  Will you be trying it out?  I know I will be - sure I'm a sucker for anything like this!