 Who doesn't love a good dupe? Sure, even if you have the funds, it's always good to know they're there in case of emergency, right? 
Laura Mercier is one of our favourite luxury brands, and if we could, we'd be slathered head to toe in their stuff every day. No kidding, we think it's amazing. Sadly, due to thoroughly boring things like bills, rent and insurance, the world seems determined to make it more difficult to feed our luxury makeup habit. Which is where a dupe comes in handy.
One of the big launches for Laura Mercier last season was the new Candleglow Concealer and Highlighter (€32) which is the sister product to their beautiful Candleglow Soft Luminous Foundation (€48). Created to give an airbrushed, "lit-from-within" glow to skin, the two work in tandem and do the job they promise very well. However, with a combined price of €80, you'd expect that, wouldn't you?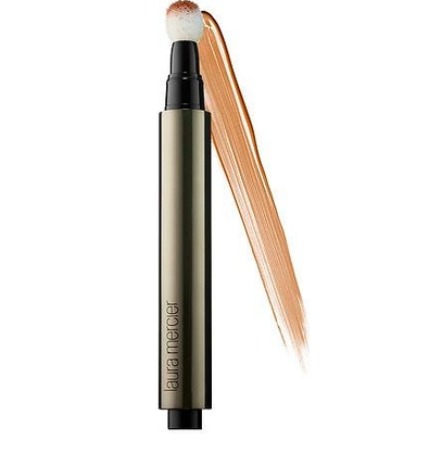 In terms of design, the Candleglow Concealer works with a click mechanism, similar to that of Touche Éclat, but instead of a brush, it has a sponge applicator to diffuse the product more evenly.
One of the things you'll notice first about the consistency of the concealer is how smooth it is. There's no chalkiness, and no dryness at all. When used as a skin highlighter, the result is subtle but effective. Can you tell how much we love it?
Advertised
Anyway, we said we'd found a dupe, so without further ado let's introduce it.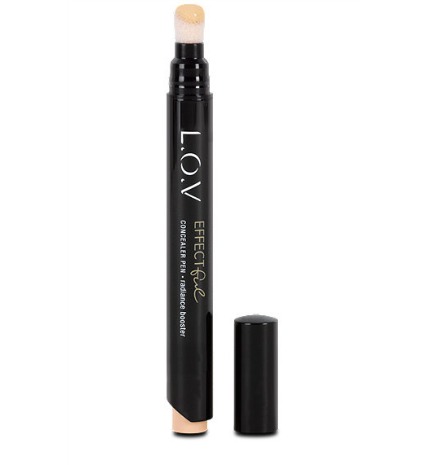 Say hello to L.O.V Cosmetics EFFECTful Concealer Pen (€9.95). When it comes to design, it's pretty darned close, with both having a click mechanism and sponge applicator. The consistency of the product is also both light in texture and light reflective so can double up as a highlighter if you wish too. The main difference? €22.05.
So there you have it, another day, another dupe. Who says we don't look after you?