 You'd think at some point we'd have become a little bored of makeup, but that couldn't be further from the truth. This is especially true when we find a great all rounder product, like the LOViconyx eyeshadow palettes from L.O.V Cosmetics*.
The design is sleek and the shades wearable, oh, and did we mention that they're very affordable too?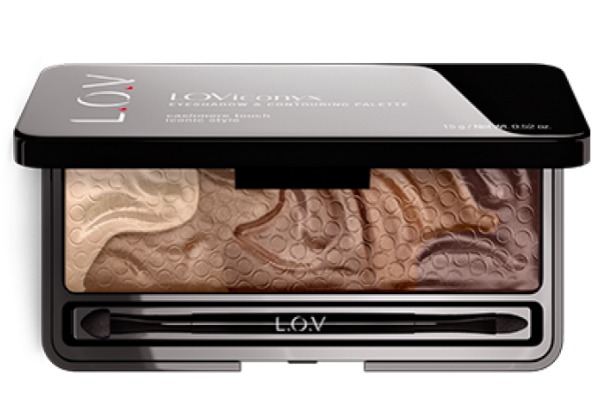 Each palette has five shades and in total, there are three different shade varieties available in the collection with each retailing at €15.95. Today though, we're focusing on "A Walk on the Beach with Marilyn".
The reason why we've singled this one out is due to the soft, warm tones which will suit pretty much every skin tone and eye colour. The pale, champagne shade is particularly beautiful if you like to keep things natural (plus, it doubles up as a great skin highlighter too) while the mid and deeper shades are ideal for creating definition.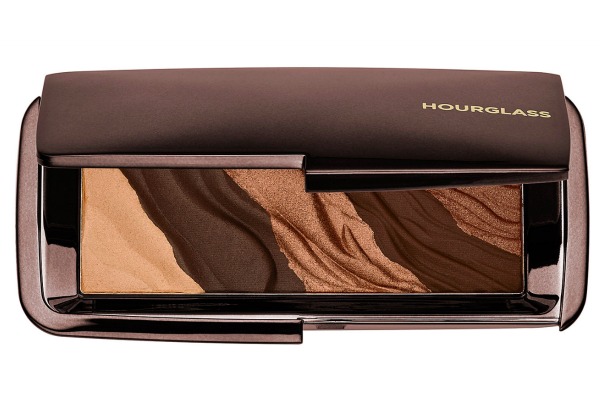 Advertised
Eagle-eyed beauty lovers will notice straight away that the LOViconyx eyeshadow palette bares a striking resemblance to the much loved Hourglass Modernist Eyeshadow Palettes (€67). The shifting-sands design of the shadows themselves is clever because while technically you are buying five shadows, you have the choice to mix and match as you wish to make countless other shades.
The main difference between these two is that while you get a blend of both matte and shimmer in the Hourglass palettes, the LOViconyx is all shimmer. If that isn't an issue then the saving is a substantial €51, which is not to be sniffed at. But, all talk of dupes aside, "A Walk on the Beach with Marilyn" offers very soft, blendable shadows which can be buffed out to a wash of colour or built up when you want a more pigmented finish. There's a small foam applicator with the palette, which is good for on-the-go retouches, but for best results I'd definitely suggest applying the shadows with a brush.
Are you liking the look of this palette too? Or do you love another?
*L.O.V Cosmetics are available in Shaws department stores and selected pharmacies across Ireland including McCauleys, Lloyds, Aidan Dunne, CH Tralee, Cara and Health Express.