 Laura Mercier has a talent for producing decadent and classy beauty products, and this one is refreshingly different
We lust after most of the things that come from Laura Mercier's hands. They have released a new eyeshadow palette that caught my eye immediately. In a sea of beauty products and colour, this stood out. Strangely enough, it's the subtle natural colours that attracted my attention more than the vibrant colours. I have a never-ending love for natural-looking makeup, so I guess I will never stop adding to my eyeshadow collection.
I know lots of you are in the same brown smoky eye lovin' boat. A soft brown smoky eye has to be the most sought-after makeup look and it ain't going out of fashion. Throw in a light smattering of pink across the eyelid and it changes the whole eye look and makes it flirty and girly. This is one of those palettes made for lovers of the brown smoky eye. They must know we're suckers for them.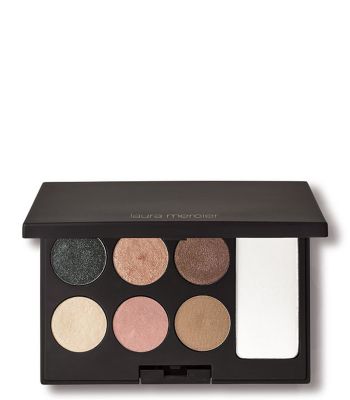 Advertised
If you like colours like MAC All That Glitters and Satin Taupe or Big Beautiful Eyes by Benefit or if you're a fan of the Urban Decay Naked Palettes then this will be your dream. The eye clay palette shadows are what they call "brushed metal and matte clays". 'Clay' refers to the texture. They have a velvety or buttery texture with excellent pigmentation. Apply the shadow wet or dry; if you apply it wet the colour is even stronger.
Now, with such a soft texture they could crease with the oils produced by your eyelids. To make the shadow last for the whole day or night, sweep the Air-Light Setting Powder all over your eye makeup after you apply it.
I love this because while it is in keeping with the smoky eyeshadow palette colour scheme that we know and love, it has its own personality. It is refreshingly different with the new shadow texture. The Eye Clay Palette appeals to your playful side if you are that way inclined.