 We know that Mac's Ruby Woo is the go-to lipstick for a red lip. It's universally flattering and fail safe. But did you know that Mac is known for another little lip beaut, and this one is perfect for brides?
The Mac lip pencil in the shade Soar is extremely popular with brides because of its neutral colour. It's the perfect base for lips. Lipliner is not just for creating shape, you see. By filling the entire area with pencil, you get a good surface for the lipstick to stick to. It also helps to intensifiy the colour of your lippie, making it last for longer. Even if you don't decide on a nude colour on your wedding day, the neutral base will lock the colour in.

Soar costs €17.50 which won't exactly break the bank, but if there's a budget dupe that's pretty much the same shade, why would you bother parting with your pennies?
Advertised
The Catrice Long Lasting Lip Pencil in Upper Brown Side (100), costs €2.29 and it is just as good. As a bonus, it has a waterproof texture that helps your lipsrick glide on and stay on for even longer.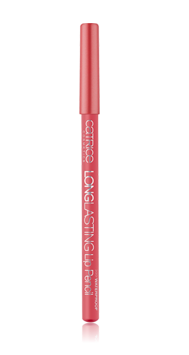 Catrice is becoming a cult classic brand. It's cheap, but the quality is good and there are dupes for luxury products a-plenty. Have you found a budget dupe that's just as good as a higher end brand?