 We love a good dupe here at Beaut. This time, we've found one that is not only on trend for the season; it will also save you almost €20
Red is set to be the colour on everyone's lips for AW16. It has already popped up on numerous runways including Dolce & Gabbana, Philip Lim, Marchesa and Prada. Rich shades of garnet, oxblood and ruby shone on the runway. However, the brighter, more vibrant shades of pillar box and poppy red were the shades that really stood out.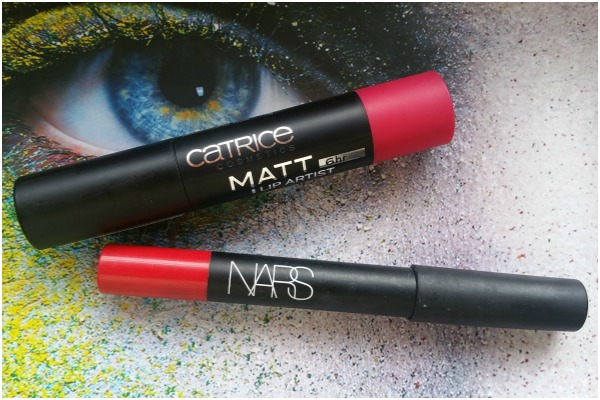 Regarding texture, the bag has been mixed with matte, glossy, satin finish and everything in between. The lack of hard and fast rules is something that has been reflected across many of the new AW16 launches from different brands this season, too. Some have lip glosses in the collection, others matte lip colours and so on. The good news is, of course, this means there's something out there for everyone.
The one thing all the AW collections have in common is that they contain some form of red. Personally, I always think matte works well for winter and none more so than the iconic NARS Dragon Girl Velvet Matte Lip Pencil. At €25 it's a luxury buy, but the colour payoff and wear time are both excellent.
It's a proper look-at-me red. And, the slight hint of blue/pink makes your teeth look whiter (always a plus).
Advertised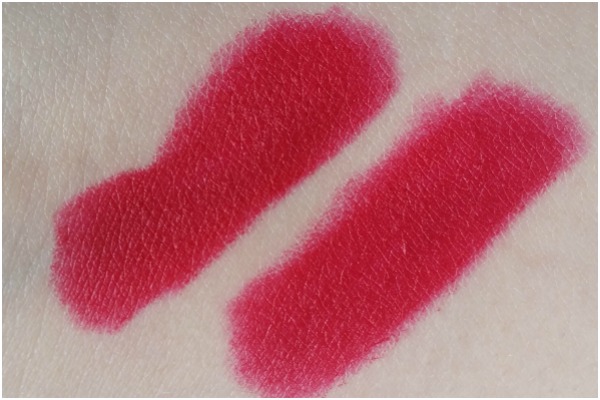 Left: NARS Dragon Girl // Right: Catrice Matt Lip Artist in HibisKiss Proof
For those who aren't in the market to splurge €25, we've found an alternative. Our dupe comes in at a purse friendly €5.50 thanks to Catrice. The Matte Lip Artist pencil in Hibis-Kiss Proof is almost identical in colour to NARS Dragon Girl. The wear time and feel are similar too, but NARS does pip the Catrice to the post in terms of comfort. All in all, though, this is a great dupe for anyone who wants to wear red without having to splash the cash.
So there you have it, €19.50 in the difference. Would you give the Catrice a go? Or stick to the cult classic?