 It's quite hard to look alluring while being almost completely covered up but lovely Lily James has managed to do it.
White gúnas are a gamble - I'm afraid of them because I would likely get makeup finger prints on mine immediately - but there's also the risk that you might look like a runaway bride, or worse, like a guest at the Soap Awards. Lily's dress ticks neither box; it's the perfect example of white done right.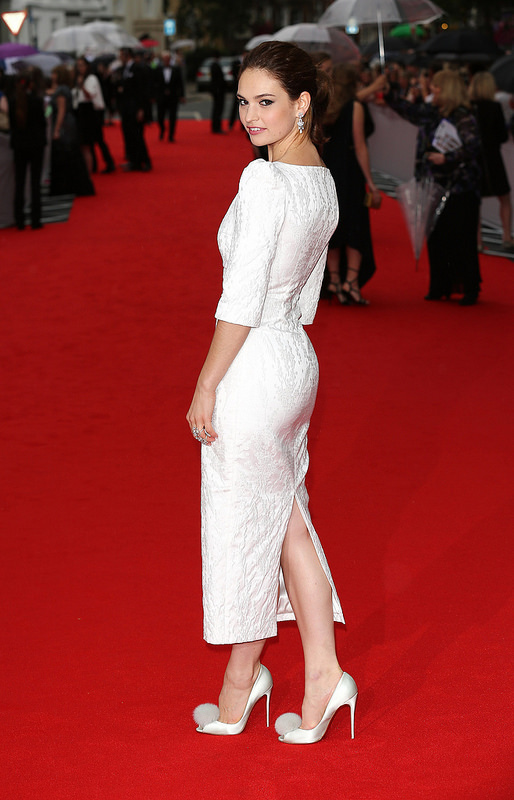 Lily is a slip of the thing, but this style of dress is flattering on most figures as it's form fitting without being skin tight. The texture helps too, light coloured dresses can be transparent but this one looks sturdy while still being light-weight. The length looks tricky, but it harks back to those days when glimpsing a woman's ankle was enough to break out the smelling salts, and again, it suits most people - as long as it's styled right. For those who are short of leg, a heel should be worn.
And wear a heel Lily does, one with a little pom pom on the toe. We were unsure of it at first - she's walking the red carpet, not traipsing around her boudoir - but it works, it's a nice, frivolous touch. If you're thinking of pom pomming it yourself, take a leaf from Lily's book and match the colour palette. You do not want to enter Bobo the clown territory.
Advertised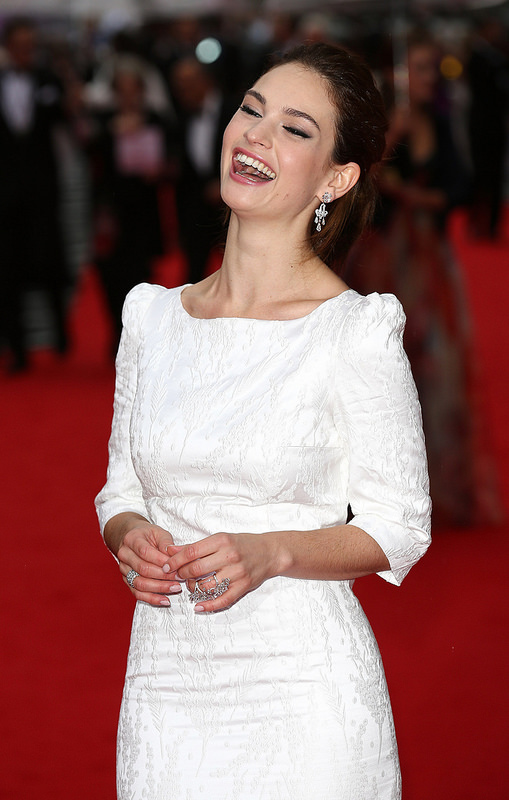 Lily's makeup was lovely too; in keeping with the recent trend for toning it down, she opted for a striking but not particularly dramatic eye with a soft lip.
We've said it before, those Downton Women have incredible personal style; they're always worth a look out for on the red carpet. Would you have picked a different Downtonian as your Look of the Week? Or someone else altogether?