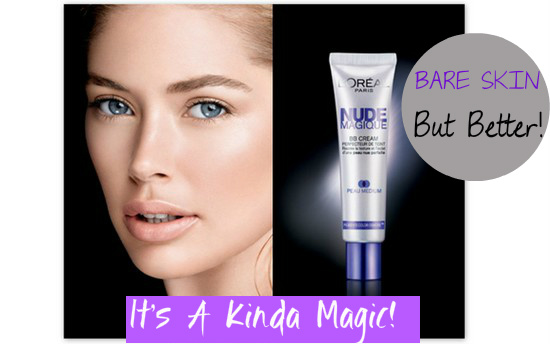 Oh, now this is interesting! Available in two shades, L'Oreal's take on the BB trend comes out white, with tiny darker flecks. These are the smart pigment capsules, which break on application and adjust to your skintone for a light, sheer finish.
I've heard this described as dewy which actually turned me off - on my skin, this often translates to shiny or, worse, slightly sticky. This isn't the case here - you get an instant shot of luminosity, but there's actually a bit of mattifying action going on as well.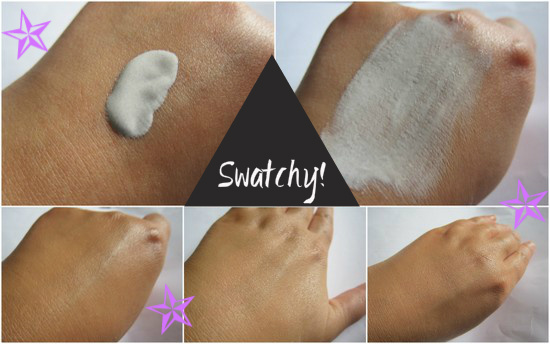 Texture wise, it's lighter and more fluid in texture than your traditional BB cream. There's no scent whatsoever, and it gives a very sheer, completely weightless finish - perfect for holidays or foundation free weekends, when you want skin to breathe but don't fancy baring all. €14.99's the damage and it comes with SPF12 - towards the lower end of the spectrum, but still grand.
Advertised
There are three other products in the Magique range, which we told you about here. They've been around since March so you may already have checked 'em out - tell all in the comments!
I have more new BB cream reviews coming up tomorrow - stay tuned.