 DNA braids are one of the latest festival hair trends popping up on Instagram. Think biology class, just without the books.
DNA braids is the mesmerising new hair trend that's sweeping the internet at the moment. They're perfect for festivals, or a night out. While it takes some patience to get the look right, it's definitely worth it.
As we know, Instagram has become the go-to place for upcoming trends, especially when it comes to beauty. From flawless cut creases and flicks to the more adventurous multi-toned brows and draping, Instagram has it all - and we can't seem to get enough of it. And that's before we've even moved on to the hair trends.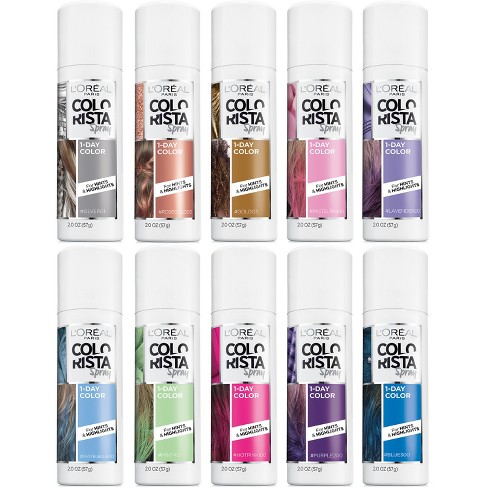 L'Oreal Colorista Sprays €8.99
Festival season is the perfect time to experiment with your hair, whether that means creating a new style or adding a splash of vibrant colour. L'Oreal Colorista sprays are ideal for that. They wash out after one use so you can go back to work on Monday without worrying! They work particularly well on blondes and light brunettes and are an easy way to create multi-toned mermaid and unicorn-inspired looks.
When it comes to styling, DNA braids, or double helix braids are one of the newest Insta trends. As we said, they're a little tricky to master, but they look amazing, especially when combined with multicoloured hair. Thankfully, though, there are some helpful tutorials to get you on the right track such as this one below.
Advertised
Of course, you don't have to have to have rainbow coloured hair to pull off DNA braids. They also work beautifully with sun-kissed blonde tones, brunettes and natural red hair too.
What do you think of the new DNA braid look? Will you be giving the trend a try?
Advertised