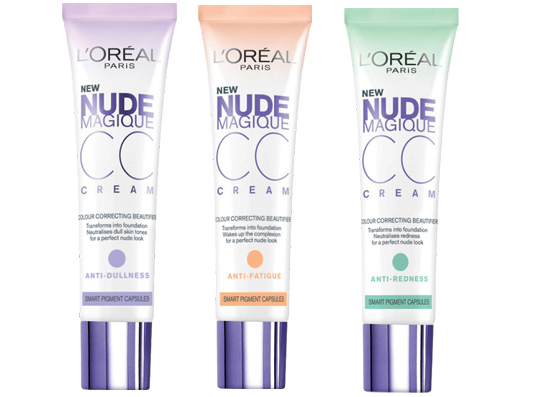 How are we all feeling about CC creams? I'll be honest, I'm a little bit 'meh'. I think I exhausted myself by enthusiastically jumping on the BB bandwagon and I have little to no enthusiasm left for these new generation creams. They sound very similar to their BB brethren although they have a specific colour correcting remit and are formulated to express specific concerns.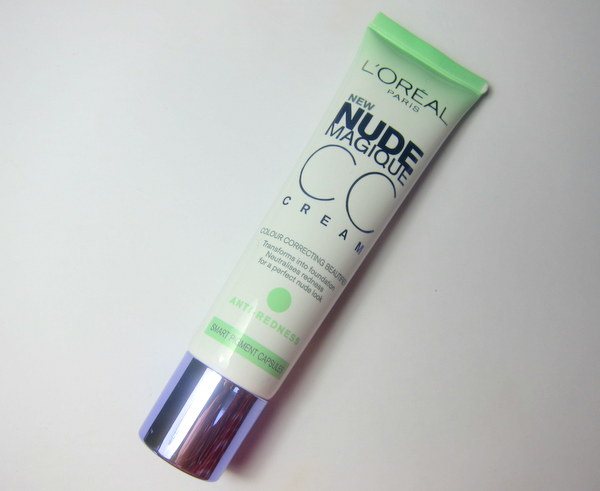 Here in Ireland L'Oreal are first out of the traps with three variants: anti-dullness, anti-fatigue and anti-redness. The one they sent me is for anti-redness when the other two would probably suit my skin type more, but how and ever, I've been giving it a bash over the past couple of weeks.
The product comes out green but, like the Nude Magique BB cream, it contains smart pigment capsules that burst when you work it into your skin. It provides a light layer of coverage that does seem to correct redness around any blemishes and also adds warmth to the skin.
Advertised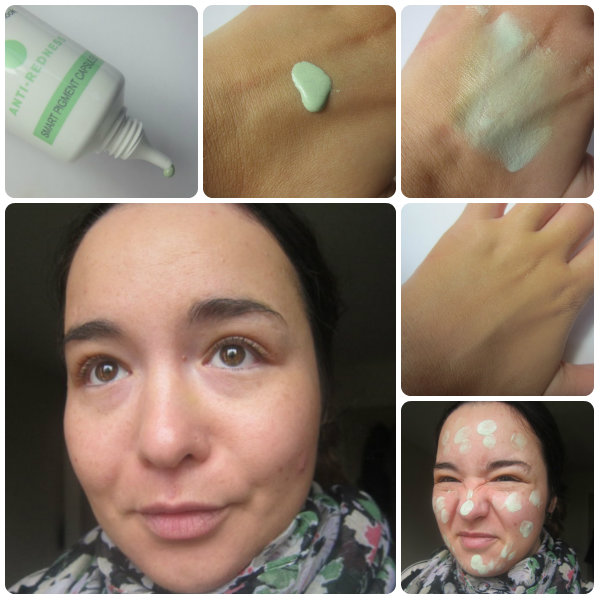 Wearing no other makeup
It goes a little way towards improving imperfections and if you're blessed with great skin, or you don't want to wear a full face of make up, you could get on very nicely with this on its own. For the rest of us, it works very nicely as a base under your regular foundation. It promises a fresh dewy glow and 24 hour hydration but I can't say that I noticed much on either score. However, the SPF12 is a welcome addition.
All three creams are priced at €14.99 and although the release date is March 1st, they've been spotted on some shelves already. I'd love to know your thoughts on this, and on CC creams in general. Tell us in the comments!