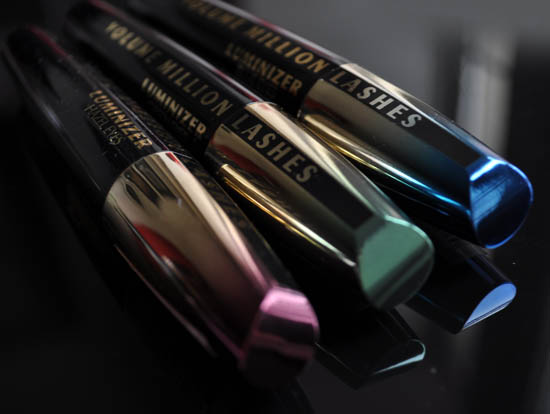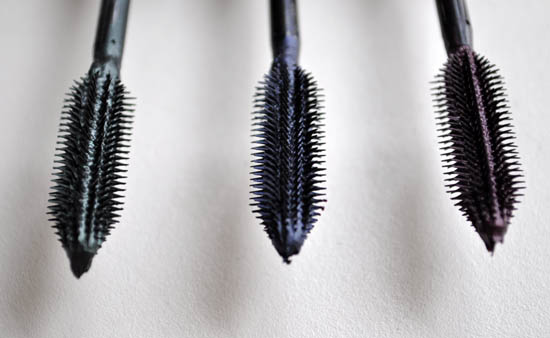 The Wand Wizard has played a blinder here
Wow people.  Like wowsers.  These are ace.
In fact since I got my sticky paws on them, the rest of my liner and mascara collection has been chucked out of my daily makeup bag and into a Less Heavy Rotation makeup bag.
A liquid liner and mascara collection, The L'Oreal Paris Luminizers are black - but with a secret difference.  They've got a special luminizing ingredient in three different shades that enhances the colour of blue, brown and green eyes.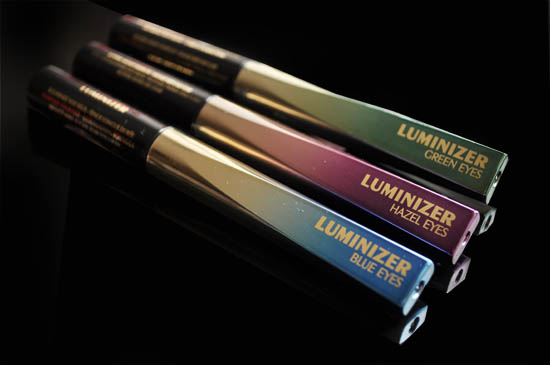 Super glitzy packaging
Advertised
As my eyes are grey (well optimistically I call them grey - in reality they're a kind of sludge colour) they love green shadow so the green luminzer was the first colour I tried - and I was impressed.  It's very black and the hint of green is subtle - the liners are also a cinch to use.
The purple shade went to a hazel eyed friend to try.  As soon as I'd given them to her I was raging.  I wanted them back for myself.  My eyes are sludge I reasoned to myself and love purple shadow so a purple toned mascara and eyeliner makes perfect sense.  Doesn't it?  Surely I could have at least tried them out.  I owed that to the laws of product testing.
But as soon as I got home  the phone rang.
"Ooooh I love that new mascara and eyeliner you gave me to try out!  I didn't know how the purple tone would work on me, but it's brilliant - thanks!"
Blast.
We've had many a laugh about the name "Million lashes" - but the fact remains that these are very good mascaras.  No, of course they won't give you a million lashes - what they will do and do very well is define and fan out lashes, giving good lift and separation (like the best bras).  The mascaras aren't coloured mascara, don't make the mistake of thinking that - they are black with a hint of blue, purple or green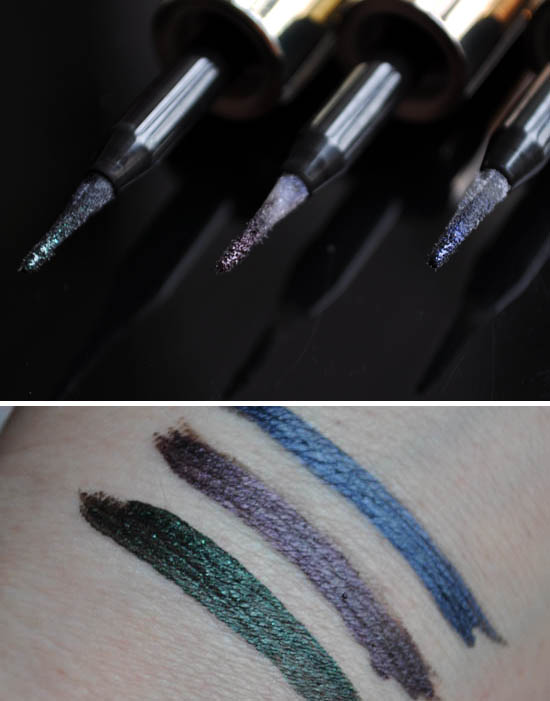 Advertised
 Look - fab liquid liner colour saturation and depth
L'Oreal Paris Volume Million Lashes Luminizer in Black Amethyst, Black Emerald and Dark Sapphire, €16.99 
Superliner Luminizer in Emerald, Amethyst and Sapphire, €9.85, available in September.