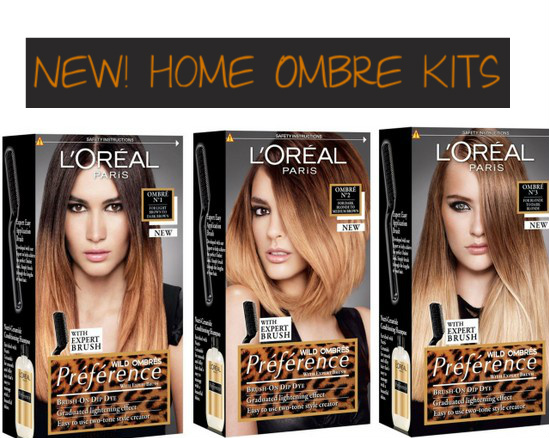 Kudos to L'Oreal for being the first to market with an at-home dip-dye kit, Préférence Wild Ombré. This is one trend that didn't start life in a salon but at home, as we rushed to mimic a wave of film stars who were growing their roots between films.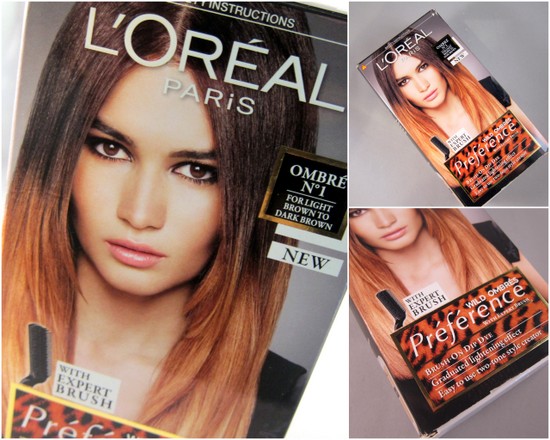 And as Christophe Robin, L'Oreal's Creative Colour Director, observed at the launch, a lot of salons just aren't all that good at it, anyway. Show me one woman who had a beautiful balayage experience at the hands of her hairdresser, and I'll show you another who was left cold. (Read some of our adventures here!) I've been lucky to be in the first camp but even so, I felt mine was just a little too subtle.
So I couldn't wait to break out my L'Oreal kit and of the three available, I went with #1 which I was advised would give me caramel tips. My hair goes from dark brown roots to lighter brown ends (see what I mean in this pic) which I wanted to lift to a lighter and brighter hue.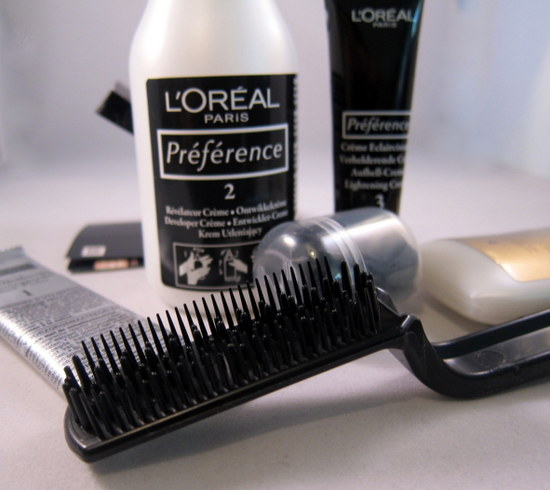 The kit comes with a powder and two creams that you mix together, along with an applicator brush, gloves, conditioning shampoo and an instruction booklet. The brush is a brilliant little tool – so good in fact that I've stashed it away to try out on my roots! You just coat it with the mixture and comb through the tips of your hair.
Advertised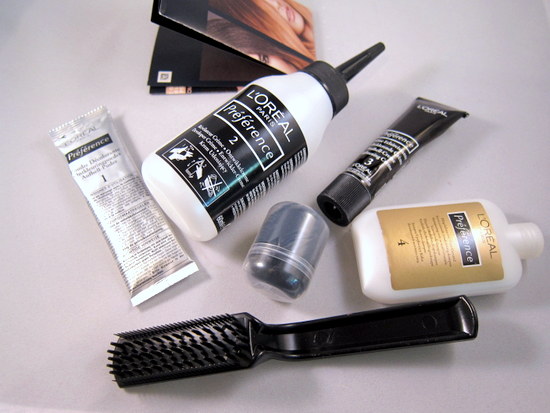 Watching Christophe in action at the launch taught me that this is powerful stuff, so I left it on for 5 minutes less than the minimum recommended time – the box says 25 to 45 minutes. And following Christophe's advice, I didn't take it as high up as the models pictured, but concentrated just on the tips, pulling out about seven or eight pieces to focus on.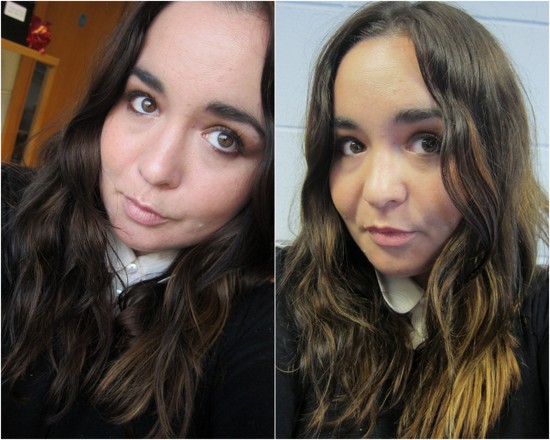 Before (left) and after!
And the results? Exactly what I was hoping for. It brightened up my ends considerably – up to 8 shades, claims the box, and according to Christophe it's certainly up to 6. And bear in mind here ladies that I am entirely clumsy and cack-handed and find a regular box-dye a messy and onerous chore.
I think L'Oreal are on to an absolute winner with this one. It's just a brilliant product: quick, easy, effective and reasonably priced, at €12.19. And word on the street is that there's lots more excitement headed our way with the launch of two more fashion forward kits towards the end of the year – we can't say too much, but think platinum. And pastels!
L'Oreal Préférence Wild Ombré is on shelves now - will you be giving it a whirl?
Advertised