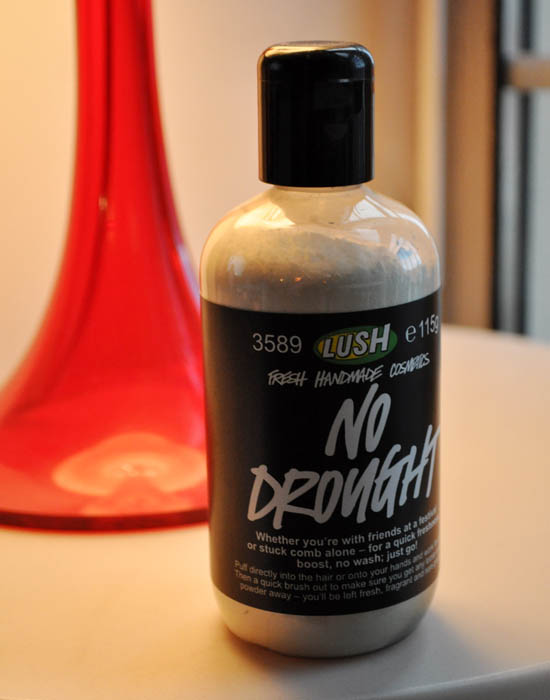 Dry shampoo shot onto my "can't live without" list from the very first time I used it, when it magicked my limp, lifeless and ever so slightly greasy second day hair into something decidedly more presentable. Cheap, cheerful, and widely available, Batiste has long been my dry shampoo of choice and I have publicly loved all over the coloured versions, which don't deposit that maddening and prematurely aging white-grey powder at the roots.
Recently, though, I've been trying a version from Lush called No Drought, €8.50 for 115g. It's a vegan-friendly dry shampoo with a cornflour base and a zesty grapefruit, lemon and lime scent, packaged in a squeezy plastic bottle. Like all similar products, the idea is that brushing some of the fine powder through roots will instantly refresh hair by mopping up excess oil and imparting a better-than-dinner-hair fragrance.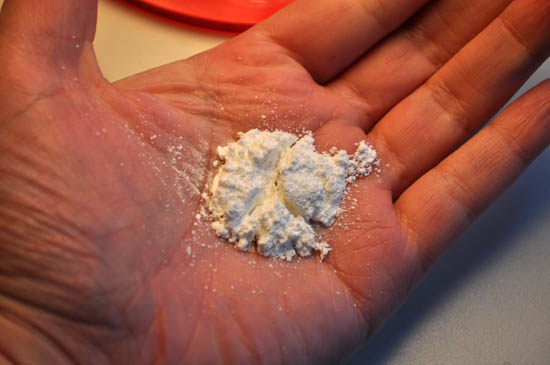 Now, I absolutely love the sharp citrussy scent of No Drought and, in theory, I really like that the dispensing mechanism involves squeezing the bottle to release puffs of product through the small hole in the flip-top lid rather than the more conventional aerosol spray. In practise, though, I find that makes it a bit messy to use, as it's difficult to control how much dry shampoo comes out with each puff and it doesn't always dispense evenly. Usually a fine mist of product is released but occasionally a great clump of powder plops out instead; I almost completely destroyed myself and my LBD recently with the stuff as a result.
Advertised
I could squirt some powder onto my hands and rub that through rather than apply it directly to my hair, of course, but the merest touch of a fingertip encourages oil production at my roots so that would sort of defeat the purpose of using dry shampoo in the first place.
Application issues aside, I think that the faintly yellow coloured powder is easy to blend into my hair and it does a good job of disguising rejuvenating greasy roots without making them look grey, although it does feel like I have to be quite heavy handed and use an awful lot of it to blot away oiliness (hence the close call with the little black number.)
I'd certainly consider a repurchase if Lush do something about the packaging - maybe a smaller hole in the lid or a nozzle would dispense the product more predictably? - but until then I'd be inclined to check out an alternative from Klorane or indeed Batiste if I'm looking for an aerosol-free dry shampoo.