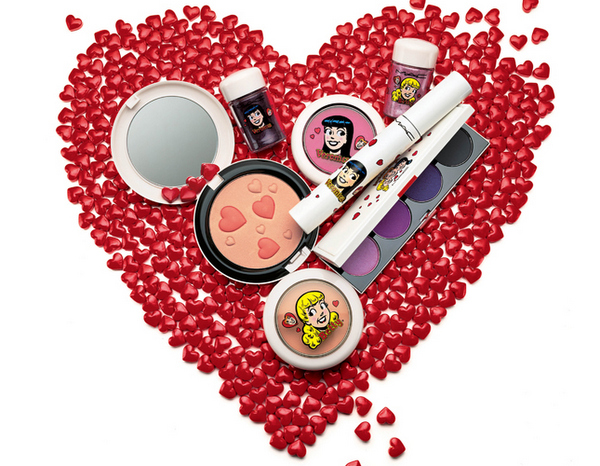 Blonde Betty is the girl-next-door, Veronica's a princess, and Archie is the guy who just can't choose. Inspired by a comic book love triangle, MAC's latest limited edition collection is on counter from March, and looks set to be one of their most popular for a good long while. Though the Archie's Girls comics may not be as well-known on this side of the pond, that won't stop us falling for the fun, fresh look 'n' feel of the collection. The kitsch and quirky packaging alone is enough to make me swoon.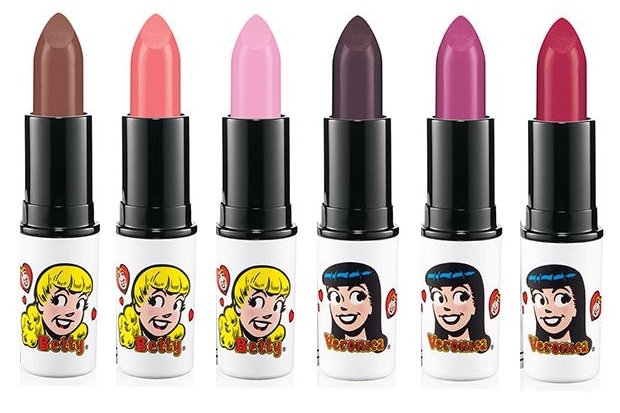 There's lots here to love – starting with three glosses and lipsticks for each of Archie's paramours, along with eyeliners, pigments, blushers, eyeshadow palettes, nail polish, accessories and more! But without a doubt, the standout products in the range are the fabulous Pearlmatte Face Powders, imprinted with cute, comic book hearts. Betty's has a peach base with coral hearts, while Veronica's is silvery pink with hearts of deeper pink.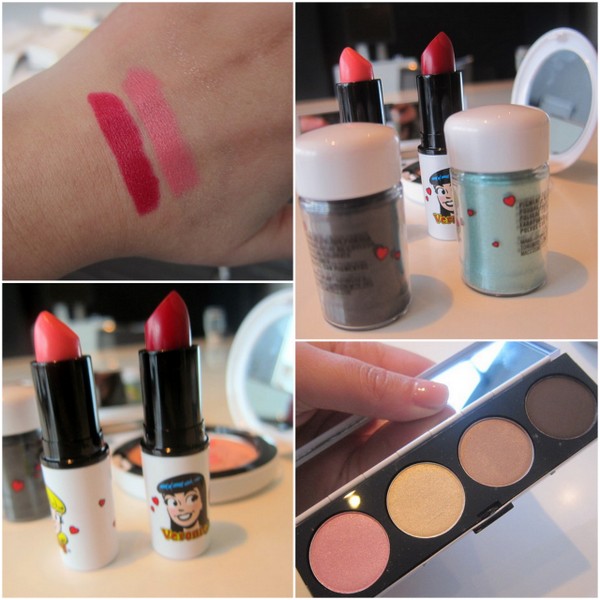 Ronnie Red and Betty Bright lipsticks (pictured and swatched, €19.50 each); Caramel Sundae eye palette (Betty collection, €52.50); Lucky In Love Pigment (light blue green frost, Betty collection, €27), Black Poodle Blackened Pink pigment (Veronica collection, €27)
That reflects the rest of the collection; Betty's colour palette is sweet and wholesome, all corals and peaches and pinks, while Veronica's is a bit more sultry - think violets, reds and plums. The girls' faces are emblazoned on their respective products along with a smattering of lovehearts, and some products bear the faces of all three characters - they're incredibly cute, and the cartoon pin-up girl aesthetic is adorable.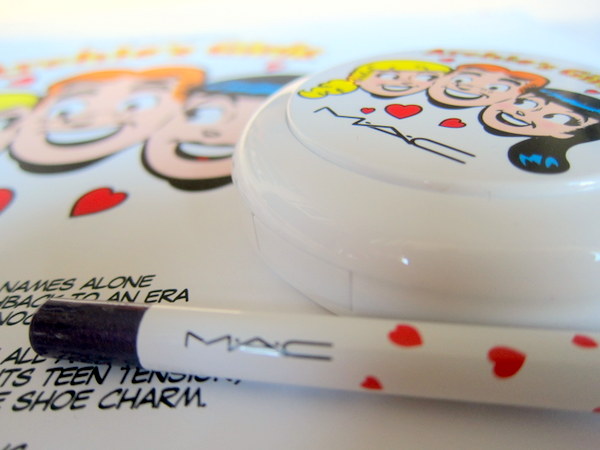 Advertised
I have Betty's Pearlmatte Face Powder, in Flatter Me, and one of Veronica's eyeliners in Designer Purple to show you (the other pics were snapped when I recently met up with MAC) and I've been enjoying playing with both. The liner is a really great shade - it's less blue toned than it looks in my photos, and is quite a vibrant violet with silvery sparkle. It glides onto the skin - the consistency is much the same as an Urban Decay or Avon Supershock liner. It's €19.50.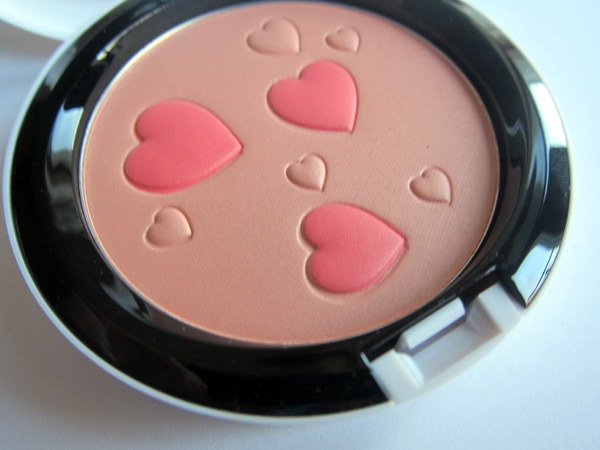 With a base of Shell Pearl Beauty Powder and hearts of Foolish Me Blush, the powder is a pretty versatile product: use it as a highlighter, blush, or eyeshadow, mix the shades or use them on their own.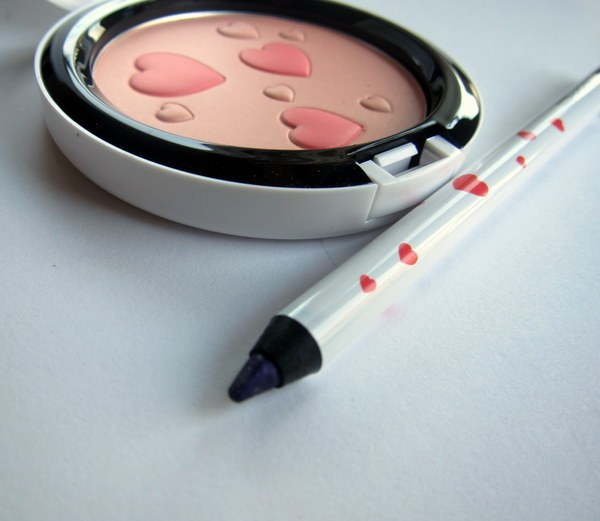 On my skintone it makes for a lovely soft blusher – it gives a glowy sheen to the skin that's very flattering and looks sorta lit-from-within. This is really well priced at €25.50 and is definitely where I'd point you if you were only going to pick up one piece.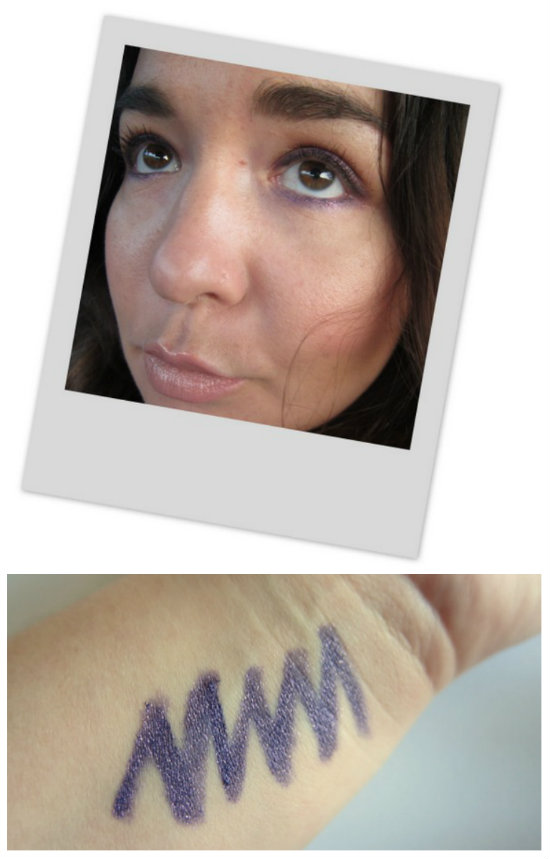 Wearing Flatter Me Pearlmatte Face Powder and Pearlglide Intense Eyeliner in Designer Purple
Advertised
Archie's Girls will be on counter from March, exclusive to Brown Thomas and BT2. What do you think, will you go bonkers for Betty or is Veronica more your style?  Or will you be mixing and matching them both? What's catching your eye from the collection?