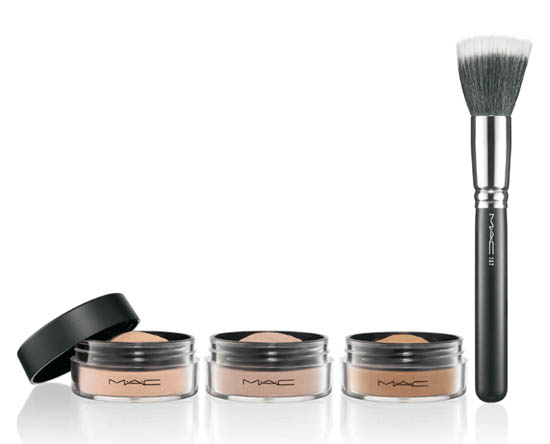 Although this has been around for a while (first introduced in the Venomous Villains collection) and proved so popular it's now become part of the permanent Mac range, I hadn't tried it until a couple of weeks ago.
A loose, shimmering powder the look is fairly normal and unassuming - until you put it on. It looks dry but as soon as it transfers onto skin it's wet and yes it does feel deliciously cooling. There's a lot of water in the formula - 75% -  which is 'held' in the powder until it hits the skin.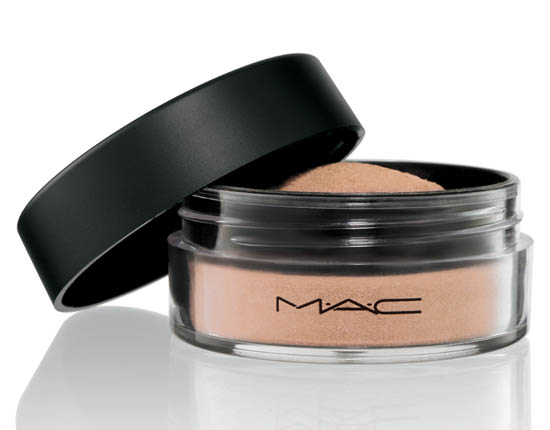 Advertised
Because this is billed as a setting powder for foundation I thought it would be similar to my beloved Perfect Topping ( this Mineralize Skinfinish met an untimely end when it hit the floor in a public jacks and is no more.  It was too soon, I wept!  It had much more to give).  Magically Cool Liquid Powder, €32,  is an altogether different class of beast however though.
Honey Rose is the shade I have (it comes in three shades, Honey Rose is the medium and has a pinkish/gold glowy tone) and it contains way too much shimmer to be used as an allover product.  Unless you're actively seeking the robot look?  We'll assume not, so use this as a highlighter - brush it on the tops of your cheekbones, browbone and collarbones for a really great glow.
Work fast too.  This starts to set really quickly so unless you blend it in really fast you could end up looking stripey.  Less is more - if you need a bit more you can add it afterwards, so start small and blend it all in properly.