 MAC Retro Matte in Dance with Me might be one of the most wearable reds - ever.
MAC Retro Matte lipsticks (€22) first joined the beauty scene about a year and a half ago, and have been a hit ever since. To date, there have been a couple of different variants on the formula, (such as the Retro Matte Metallics), but it's the original that remains a true fan favourite.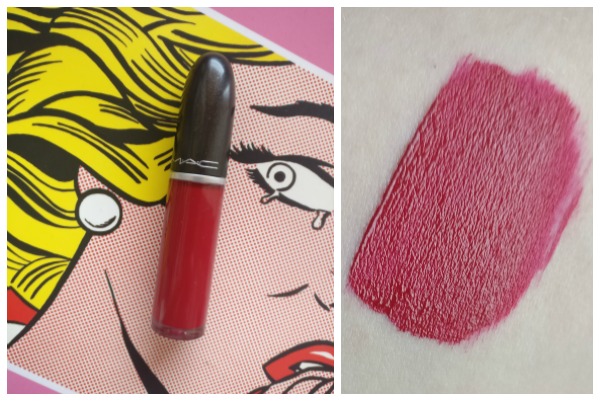 As lipsticks go, there's a lot to like with these. They offer a long-wearing, liquid satin finish that's comfortable and doesn't leave you feeling pinched around the mouth. And, as it is a liquid formula, it won't go dry or crumbly in the tube the way a traditional matte bullet lipstick can do (a personal pet peeve of mine).
Advertised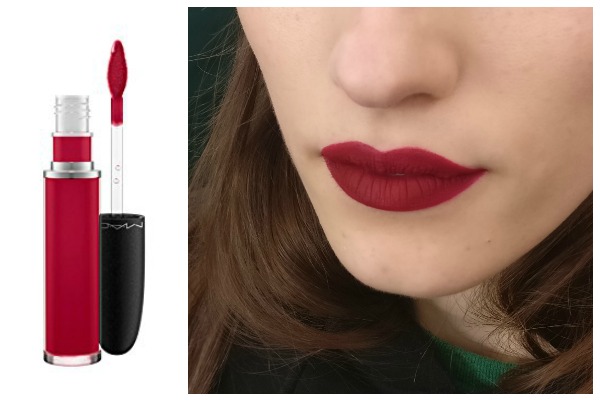 .
So, formula, wearability and feel all get a thumbs up. But what about the shade selection? Well, there are 26 in total to choose from ranging from beige to pink to red to dark berry shades. My current favourite has to be "Come Dance With Me". The deep cranberry red is rich, velvety and screams luxury. And it's the type of red that will suit just about anyone who's bold enough to wear it too! Be aware though, when they say long wearing, they mean it. You'll need an oil-based cleanser to get this off at night.