 We've got a great guest post today from Leonard Daly of Beauty Baked packed full of great manly recommendations from skincare to fragrance.    Plus it gave us an unlimited opportunity to include a few sneaky shots of Juan Betancourt, the Face of the new Tom Ford men's range so we're doubly happy.  Take it away Leonard!
Male grooming is huge business now. In the past men were expected to just wash their face and run. But now we (us blokes) realize that our skin needs attention too! Now, I am not saying that we all should put the effort into our skincare routine that most ladies and I do, but some care is needed.
The first item on the agenda is face wash/cleanser. I know that I don't feel like my face is clean unless I rinse off the wash/cleanser with water, and I imagine that most men will feel the same.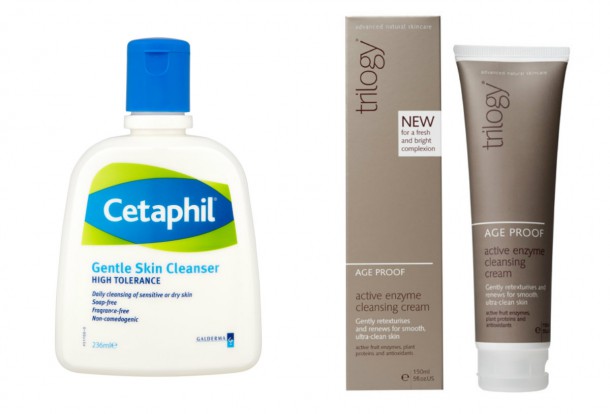 The first on the list is a face wash from super brand Cetaphil. Their gentle Skin Cleanser is a mild formulation that gently cleanses your skin without stripping the skins natural protective oils. It's fragrance free and is recommended by dermatologists worldwide. This wash is perfect for teenage skin too as it helps eliminate acne. It is available in most pharmacies and is always on 3 for 2 in Boots. It costs €8.00 so it is really a bargain!
The second one that I am in love with at the moment is Active Enzyme Cleansing Cream from New Zealand's Trilogy, a natural skincare company. This lightly fragranced cream gently cleanses your skin while also exfoliating and helps brighten your skin. If possible use a muslin cloth to rinse it away, that always gets better results. It is €28.95 and is available nationwide in pharmacies and health food stores.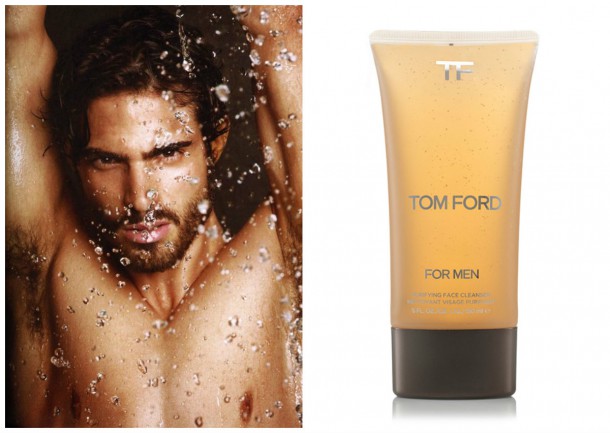 Advertised
If you fancy giving him a treat I am LOVING the face wash from Tom Ford new men's range. It smells beautifully musky and cleans skin without tightness or dryness. It helps unclog pores while it prepares the skin for shaving. This is launching on November 4th in Brown Thomas Dublin & Cork and will cost €44.00.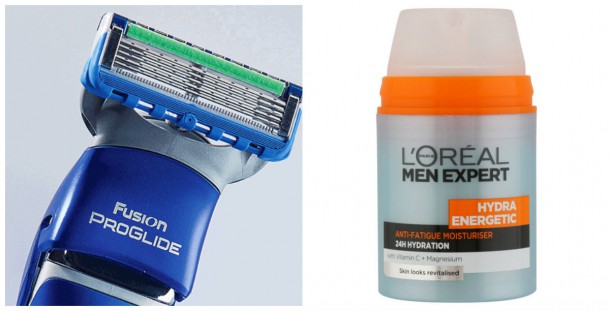 As Movember fastly approaches Gillette, Movember's leading partner, have launched a kit that has a Fusion ProGlide Styler. This is the perfect tool for styling your beard etc. (it can also be used to trim other areas that may need some TLC!).
Moisturiser is vital, everyone needs it but you do not have to spend mega bucks to get what you need. I love the Mens Expert range from L'Oreal it's affordable yet works brilliantly. They have a number of moisturisers available so he can get the one that suits his skin.
Lip balm is incredibly important, Tom Ford are bringing one out along with the men's collection on November 4th and it's amazing! It comes in a dark grey tube, so very butch. The actual balm is matte, so he won't look like he is wearing lip gloss. It is by far my favourite lip balm. Nuxe also make a great lip balm which comes in a little pot and is not too glossy.
Advertised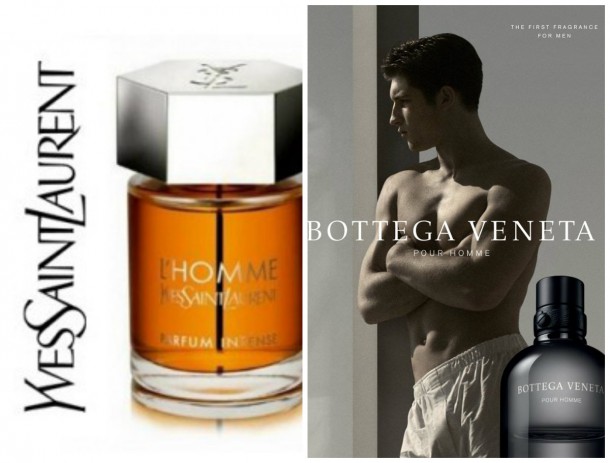 Every man needs to smell good, I love floral smells so I am guessing that most men would hate my range of aftershaves. YSL have some of the most amazing smells on the market for men. L'Homme Parfum Intense is beautiful, with a woody-ambery scent. Also I couldn't be writing about aftershave and not give a mention to Tom Ford as I pretty much love all of his scents. The new Bottega Veneta Pour Homme is lovely too, with a dark leathery woody fragrance, it's sure to make him smell rather fantastic!
Then for the hair, a good 'do' is paramount. I go to Stephen in Dylan Bradshaw, who is amazing and we always have the best chats when I am in. My Glenn goes to Cut and Sew in All City Records in Temple Bar. It's a really cool place and gives great hair. The best part about it is that haircuts start at €15, now there's a bargain!