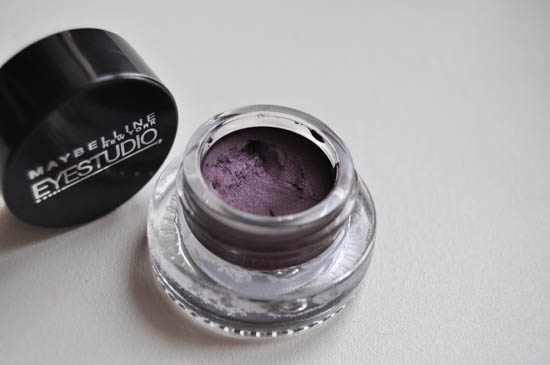 I'll start with an apology: we don't normally write about beauty bits you can't find on Irish soil, but this is so damn good it deserves some love.  I picked up Maybelline Eye Studio Lasting Drama Gel Eyeliner in Eggplant (one of four available shades) in New York before Christmas in a random CVS or Duane Reade for about $9 or $10,  took home and promptly forgot about for a few weeks.
Rooting through my boxes of samples and things to try for the blog a month or so ago, I found it again, and decided to give it a whirl. It's a pot of gel liner that's very similar looks-wise and size to a Bobbi Brown Shimmer Ink Gel Liner for example and handily also comes with a nifty little brush, which is actually pretty darn good all on its own.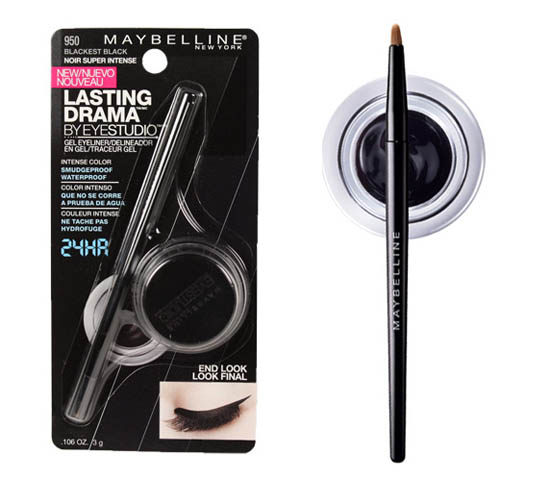 What's so good about this, then? Firstly, price.  No budget brand that I'm aware of here does a pot of gel liner that's a comparable price - in euro terms this is around €8. And it's even more impressive considering that many high-end brands can't get their offering right either, with liners that are poorly pigmented, which move and crease, and which just don't have the right consistency. I've never liked Smashbox's cream liners, for example, and Prescriptives' were always a wishy-washy let down too.
This is a slightly shimmering smooth creamy gel that applies easily with no dragging, is opaque, deep and shimmery in one flick and which lasts on me all day.  For the money, it's absolutely terrific, and if it dries out - as all of these sort of liners seem to do eventually - then hey, the outlay wasn't too steep in the first place.
Advertised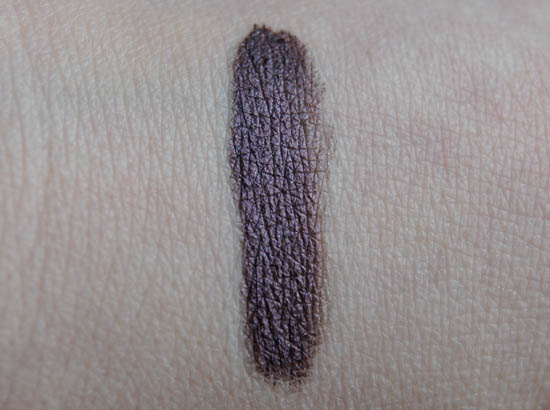 Lookit that. Isn't that just gorgeous? Much easier to wear than black for daytime, I'm tending towards blacked-out navys, greens and plums for liner these days so this fits the bill perfectly.
In fact, there's just one thing wrong with this: the fact you can't get it here. Like the brand's MNY offering, this is one denied to Irish customers but Maybelline would clean up if they launched it here.
In the meantime, put this on your 'must buy' list for the next time you're state-side - it really is one you'll get a huge amount of use out of.