 I was very impressed with Maybelline's Lasting Drama gel eyeliner (€11.99) when it first launched two years ago, but with black the only shade available at the time, my attention soon wandered to other products for the colour options I prefer in my eyeliner.
So imagine my delight when my eye fell on the Maybelline display recently and I noticed a few additional shades?
Blackest Black was joined by the predictable Brown, but also the enticing Black Gold, Black Chrome and (my heart leapt when I saw it) Ultra Violet. Black Chrome is black, but with a shimmery, metallic edge and Ultra Violet is a deep, rich purple shade and it was these two that came home with me.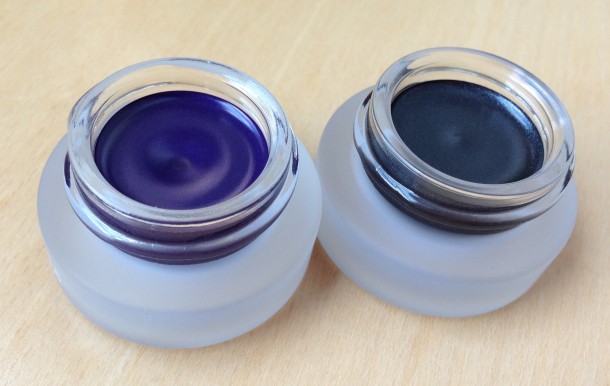 Both have the same smooth, mousse-like texture as the original black shade, so they glide on easily. The brush that's included works very well, particularly if you want a slightly thicker line, but I've tried various eyeliner brush styles and it works well with any of them, depending on the look you want to achieve. The gels are full of pigment and the lasting power is good. I haven't tested the 24 hour claim, but they last all day on me without smudging or flaking, which is good enough for me.
Advertised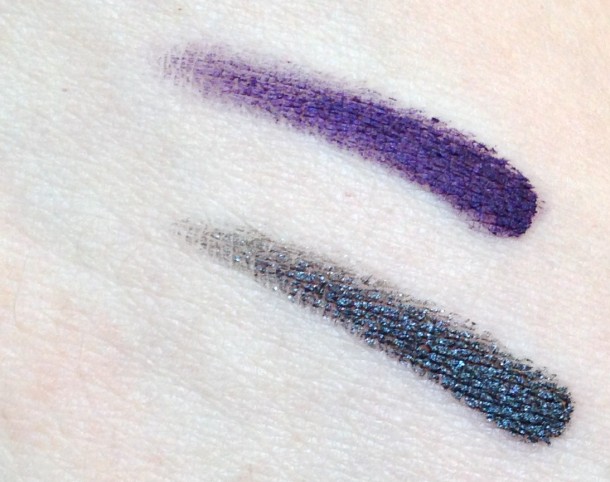 And the colours? Well, Black Chrome is a lovely, dimensional take on black if you're a fan of the classic look but would like a bit of an update. The shimmer is fine, so it doesn't look glittery on, but the difference is noticeable and I really like the depth it gives the colour without being too much for daytime wear. And because the shimmer is so fine, it doesn't affect how well the colour applies.
Ultra Violet is gorgeous - a deep purple that is dark enough to provide the definition I need at the lashline, but also colourful enough not to be mistaken for just another black. Because these gel liners blend so well, Ultra Violet would also be ideal for a colourful smokey look. I love it on my blue eyes, but I think it would also look really striking on brown or green-eyes.
What do you think? Have you already experimented with the new shades, or are you tempted? Let us know in a comment!