 Can you believe that Maybelline have never released a nude palette before? Neither can I. A nude eye shadow collection is surely a long-time makeup staple, right? No matter anyway, Maybelline have just launched The Nudes palette and it's pretty damn gorgeous.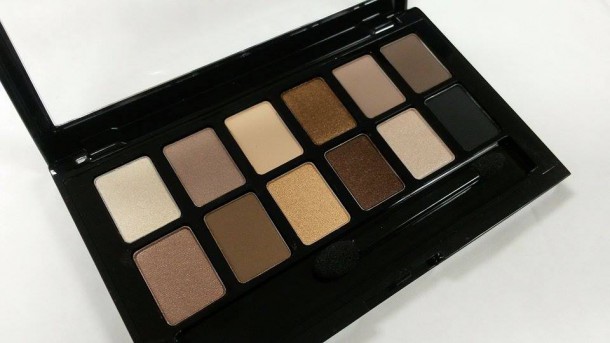 One of my favourite things about the palette is the packaging. It may look like plain old black plastic but they have lovely (if tiny, so hard to read) instructions at the back that advise on colour combinations, from Quads, then Trios to Duos (no mirror though).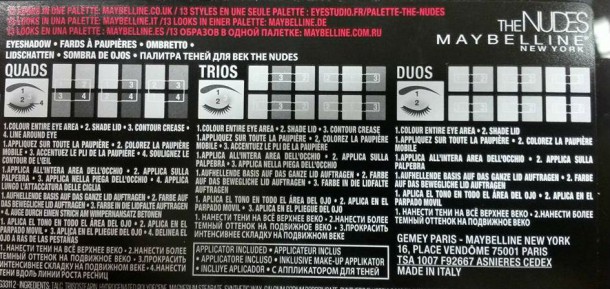 I've spied two colours I would definitely put together - and actually have them on my lids right now - that aren't 'supposed' to be together but that's the beauty of makeup - you can experiment whichever way you please. I really appreciate the guidelines though, and I think first time nudists (in the eye shadow sense, obvs) would be grateful too.
If you're interested in the colour duo I'm sporting its the golden colour, bottom third from the left with the bronze, top third from the right. So summery, don't you think?
Advertised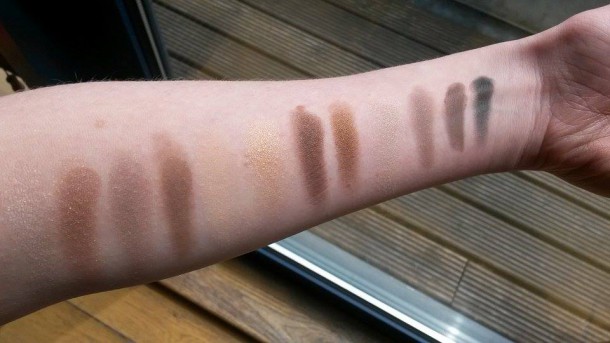 The colours and combos come from all ready tried and tested shades from Maybelline's eye shadow line and range from Creamy Beige to Silken Taupe, Rusted Bronze and Deep Black. The formula hasn't changed, so if you are a fan of Maybelline shadows already you will know what to expect. I for one do like them. They are soft, easy to blend and are fairly long lasting.
I see three shades in there that remind me of the three I use from this Isadora palette that we loved that are almost gone, all gone and I'm thinking this could be an able replacement, especially since there are far more colour combos to try. It's also cheaper - Maybelline The Nudes costs €14.99 while Isadora's palette is €21.75.
The Nudes is available nationwide now. Will you venture to a Maybelline stand and take a closer look?