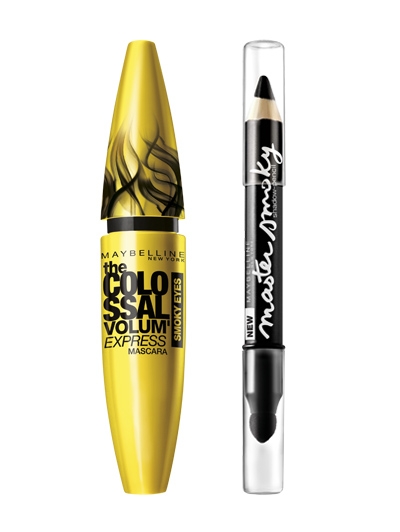 Like maximum impact?  Like loads of drama?  Like that wow factor?
But are basically a lazy arse?
Yeah me too.  Which is why the new Maybelline dynamic duo of smudgeable Smoky Eyes pencil and lash building mascara is doing it for me.   I love this chunky pencil which you can use to line your eyes (and get quite a precise line) or just do a scribble and smudge it all out with the spongy applicator on the bottom.  This makes cutting the crease really easy too.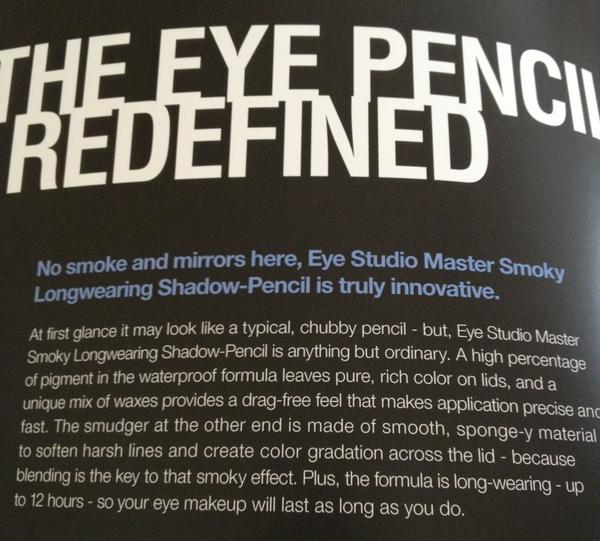 The pencil does actually last and last.  And I know, because I'll make the shameful admission that I had it on on Saturday night, had a few too many vinos, fell into bed a few sheets to the wind - and in the morning my makeup was PERFECT!
Advertised
The mascara claims to deliver dramatic impact with just one coat - but no girl on the razz is really happy with one coat is she?  Give it some welly and lash on a couple.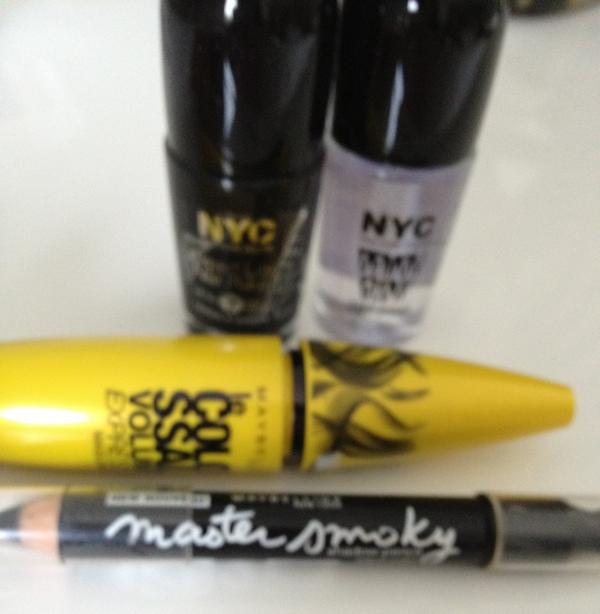 And because I just can't resist the goth look that's out at the moment I paired my smoky eyes with these little demons from NYC - a black colour coat and a clear (but still wicked top coat) to finish it all off.
Sorry for the blurry photo but the damn things kept rolling off the table and with my legendary impatience I couldn't be doing with taking er professional shots.  Em.
Here's the proper ones.
Advertised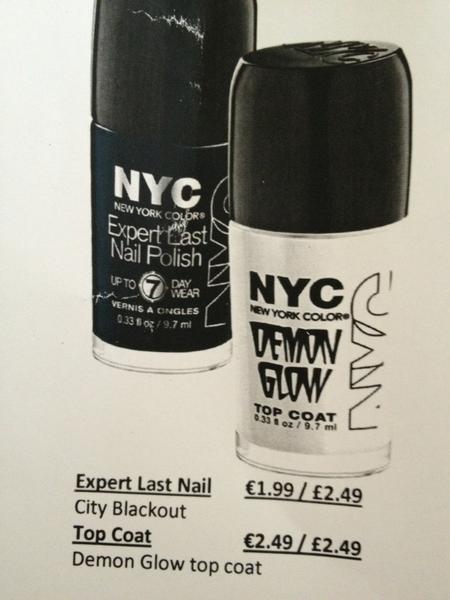 You like?  Will you be giving these a go?