 The foundation brush that has our pro MUA seal of approval
Brushes are part and parcel of any make-up artist's kit. Ask any of us and you'll probably hear the same; no matter how many brushes we have, we always have our favourites. It could be a special brush we saved up for, one that was a gift, or one found in an art shop, everyone's different.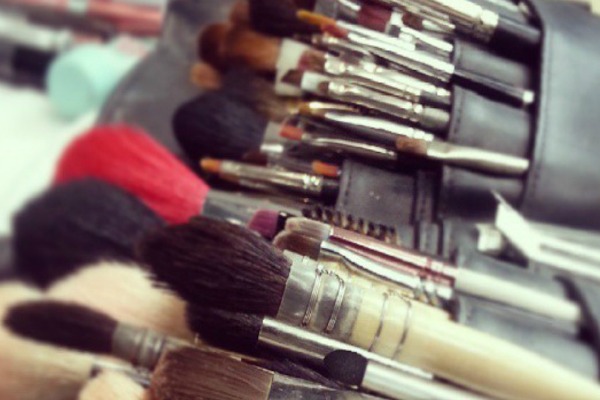 I know, when I'm working, I use a lot of different brushes to blend, smooth and finish looks, be it a natural or no-make-up look, or something more dramatic. Today I wanted to introduce you to a new brush that's joined my favourites list…
Real Techniques Bold Metals Collection has been around for a while now. Some of you reading will most likely already know & own them. I'll be honest; the packaging always appealed to me, but I found the prices to be a bit steep so I didn't try them. Recently I was in Boots and saw they were on offer so I treated myself to the Triangle Foundation brush and then the Tapered Blush brush; €28.99 and €33.99 respectively.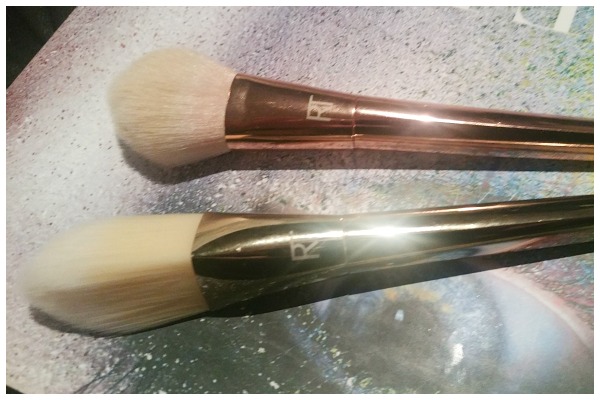 Advertised
With the offer you get the second brush half price so my total came to €45 instead of €62.98 – not cheap, but still better than normal. I like the weight of both brushes, and of course, they're very pretty.
It's the Triangle Foundation brush that's really become a go-to. To have different angles on one brush means you can use a flat side for any initial application and blending, the tip for smaller areas (such as around the nose) but then switch to another flat side that's clean to get those final touches done. It's basically like having 3 brushes in one.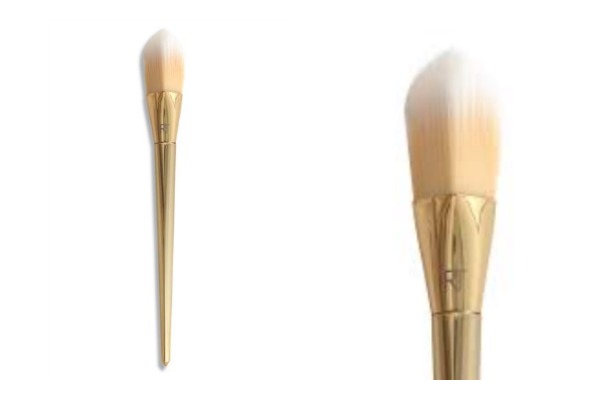 Shape is important when it comes to foundation brushes. This brush sits in your hand comfortably as it's not only the bristles that are triangle shaped – but the handle too. It's unusual, and I've not seen any other brushes like it. Last week I was working with a friend of mine who's been in the industry for 25+ years and she commented on it too, saying that she must pick one up. If that's not an endorsement I don't know what is.
Over all, I'm loving this at the moment and feel like a bit of a wally for not giving it a whirl sooner. Although I do still think that €33.99 is pricey, so if you're considering picking one up, maybe do it while the promotional offer is on!