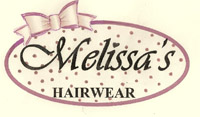 Ohh, faking it - now that caught my eye. I'm all for enhancement, embellishment and making the most of what you don't got with fabulous fakes. And Melissa's Hairwear is just perfect for those of us who can't be bothered to grow the stuff ourselves.
Extensions and hairpieces are ubiquitous these days - Posh famously flew home to England to get hers attended to during the World Cup last summer, but they're not just the province of the rich and famous any more either, oh no. Now we can all afford and have access to lovely luscious locks. Big hair is also making waves (waves!! I kill me!) for Spring and Summer and there's no easier way to achieve a nice big Jackie O 'do than adding a couple of clip in hair pieces for added volume and oomph.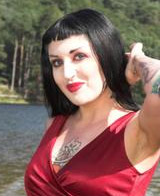 All this and more is now possible thanks to the fabulous Melissa (left). Melissa's hairwear is Ireland's first online, mobile and mail order shop dedicated to making barnets beautiful. Melissa Hayward, founder of Melissa's Hairwear says she decided to start selling these products online when she received a lot of enquiries from women outside of the capital who were finding it almost impossible to find hairpieces for weddings or clip in extensions for nights out. She's just launched www.melissashairwear.com and it's proving to be a big hit with the glamorous women of Ireland.
Now, extensions have had a bit of a bad rap recently with reports of traction alopecia being caused by the weight of the false hair pulling on the scalp and causing bald spots. Not so with Melissa's method - she uses the Monoring system for applying extensions. This involves using a tiny metal ring which matches your own hair colour and it's used to secure the extensions. This method causes no damage to your own hair as it uses no glues, weaves, waxes, chemicals or heat. Not surprisingly, the Monoring system is slowly but surely starting to replace the outdated "glued-in" method. The bonds are also undetectable and last for up to 3 months.
Advertised
So lasses, what are you waiting for? Get thyselves over to www.melissashairwear.com with the quickness!