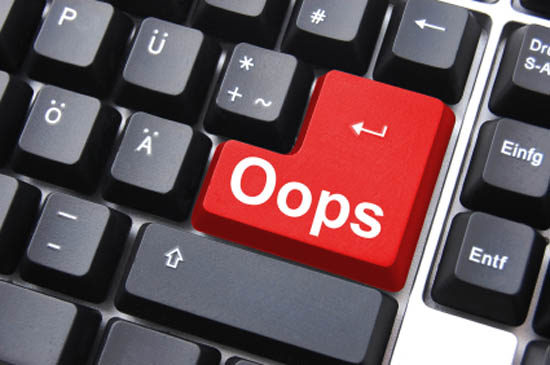 Truly, is there anything nicer than getting something for nothing? And when it's something you'd actually shell out cash for, then it's doubly likely you'll want it.
So that's why we featured the Models Own makeup kit free with the News of the World Fabulous magazine, to be collected at Tesco, and sought clarification as to whether this year's Nails Inc and Diet Coke promo would again run in Irish Boots stores.
For the latter, Boots advised when contacted that it wasn't going to happen this year. Sad news, so we Tweeted to that effect, but sure we'll live with it. We had the Models Own one to look forward to. Er, except, no one seemed to know what Irish Tesco Stores one might be able to redeem the kit at.
I contacted Models Own via their PR agency (who replied to me, fair play) and when I asked the brand itself on Twitter, they Tweeted a UK Tesco customer number back. Ok, so I got an answer, but it wasn't really helpful as this is the Rebublic of Ireland - an Irish number would have been the ideal.
So I contacted Tesco Ireland's PR; they said they'd check but never got back to me. In the meantime, a listing of participating Tesco stores was provided on the Fabulous website. Minus Ireland. Cue more puzzled comments and Tweets and emails to us to ask where the tokens needed could be redeemed.
Advertised
And then, to add insult to injury, we began to get more emails and Tweets about the fact that yes indeed, the Nails Inc and Diet Coke offer was in fact running at selected Boots. Gah!
Listen lads, we Irish gals love a freebie. But lets get serious here: we're more than happy to support your brands and we'll get behind your cross-company marketing endevours too. So don't take the piss, eh? Line your ducks up in a row before you launch, speak to everyone involved, and make sure all the information is ready and in place for every country in which you're running your promotion. Basically, try not to really, really grind the gears and test the patience of your Irish customers.
Yes, we are a smaller market. But you're in business: you know that for beauty products, the Irish market is a uniquely lucrative one for such a small population. So, stop giving us the very loud and clear message that we don't matter as much as the UK.
Because this sort of careless, can't-be-arsed behaviour stinks of precisely that. Take note.