 Cate Blanchett has long been one of my girl crushes (you can see my full love list here) and I've been very honest about the fact that I want to elope with her wardrobe. I love how she embraces the pale to perfection; this red carpet look is the ultimate in Casper cool. And this Armani suit makes me want to sell my home and buy a white suit.
So I was somewhat surprised when I didn't receive an invite to the Museum of Modern Art's 8th Annual Film Benefit honouring Ms. Blanchett. I suspect the dog ate it, the postman mislaid it or indeed the postman ate it. Whatever, says I, I can just take a gander at the style from the evening and praise Cate from the comfort of my couch.
And praise her I did for she her style is always interesting, elegant and thoughtful. And while this Chanel AW15 dress wasn't a hit for everyone, I loved it.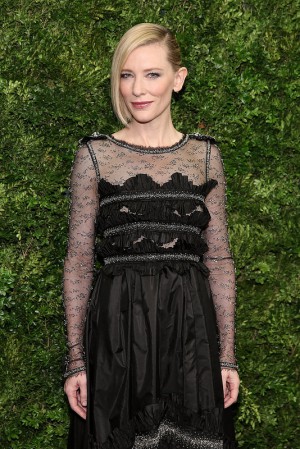 But then I saw Diane Kruger and my eyes starting bulging out of my head like someone from Animaniacs who's just had an anvil dropped on their toes.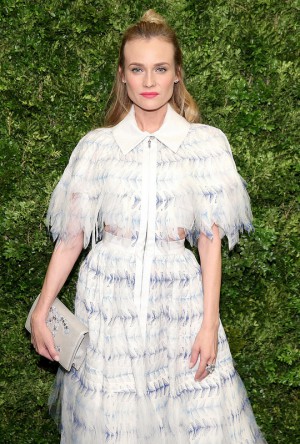 Advertised
This is also Chanel but Diane is a season ahead with this skirt and top coming from their Spring 16 collection. And her metallic heels are Giuseppe Zanotti. But I wish that they were mine.
There is just something light, wistful and innocent about this outfit that really appeals to me. If I wore it I'd look like Big Bird on his way to a garden party but luckily Diane does not suffer from such a comparison.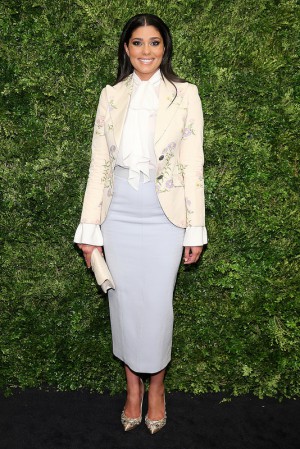 Rachel Roy also got my attention because I thought for a moment that she was that actress that used to work for Audrey in Coronation Street and has since graduated to Hollyoaks. But turns out that was just my Big Bird brain malfunctioning.
You can take a look through the gallery below and let me know what you'd choose for your red carpet look. And then we can talk about it while wearing pyjamas.
Advertised