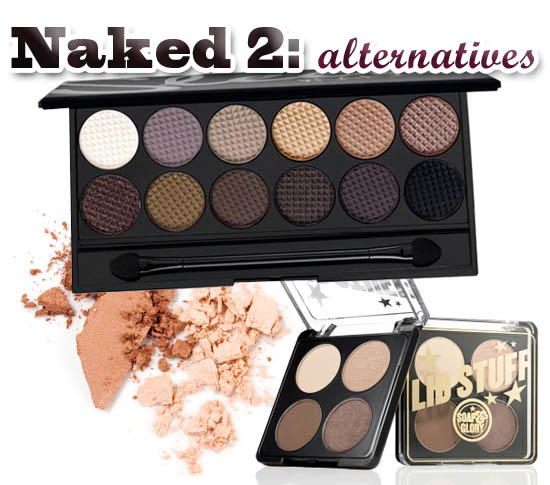 Heads up: if you really, madly, truly cannot be without your very own Naked 2 palette, then the word on the Tweet Street from Debenhams Ireland is that from the 9th of January* it will be exclusively available from Debenhams.ie for €40.
But, if like a lot of people, you're just a tad concerned that it's, well, possibly got a big bang of emperor's new clothes about it and there's not a whole heap of newness going on, then I've been doing a bit of thinking on that score. One of the biggest gripes seems to be that a lot of beauty fiends would have loved it to have been a matte offering, but Naked 2 still contains lots of shimmers, something Urban Decay does really well.
So, if you don't want to spend again on the second coming, then you don't have to. Here are three budget alternatives that will do the job - and which fill the matte requirement nicely.
Sleek iDivine Au Naturel Palette, €9

The kind peeps at BeautyEmporium.ie sent me a Sleek iDivine Au Naturel palette (top) a couple of months ago and it somehow got lost in a pile. Rediscovering it over Christmas, I was struck again at what a bloody nice bit of kit it is (most of Sleek's iDivine's are worth a look). 12 excellently-pigmented shades of stone, beige, chocolate, taupe and peach combine to make this palette extremely versatile; you can rock a natural eye with this as easy as you can a full-on smokey. And while it's not all mattes - Sleek excels at shimmers too - there are more than enough here to keep anyone happy. This is a brilliant pick for under a tenner and it's in stock now to boot.
Soap and Glory Lid Stuff in What's Nude, €14

Advertised
New on the market from cute 'n quirky brand Soap & Glory's makeup line are three Lid Stuff shadow quads and What's Nude (bottom right) is a good bet for lovers of subtle. At first glance each shade looks nicely differentiated and there are a mix of finishes too - matte and satin. But actually, this could definitely benefit from one much darker brown as the two bottom brown colours mix together on the lid for a very similar result. One much deeper tone would work better, but for the price this is a decent pick. Textures are soft, pigmentation is medium and these apply and wear nicely. If you don't want a palette with 95 slightly different browns, pick this one up.
Inglot Custom Palettes, various prices: 10 pans, €55, 20 pans, €105
Probably the best way to get a kit of neutrals you know you'll wear and which'll suit you is to customise one. Inglot's Freedom palettes have long been tipped the nod to for the purposes of Naked duping, and I'm no different: I think they're a great way to build a personalised set of taupes, beiges and browns that'll work for your skintone.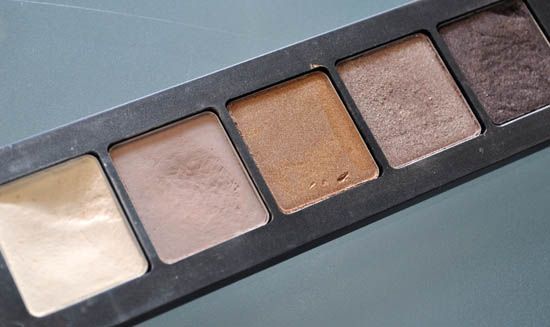 My Freedom palette above was a press sample and I still use this all the time and love it. There's only one shadow in here I never use as it's too warm, and there's a nice mix of matte, shimmer, base, crease and highlight colours too. Imagine how much you'd love one in which you picked all the shades and finishes, eh?
And watch out for ...
Advertised
Lastly, if your nude tastes run a little higher end, Bobbi Brown's February-launching Neons and Nudes collection will feature the Ultra Nude Eye palette, which is pretty perfect.  Six neutral shades in low-impact finishes are ideal for those who don't want mega-shimmer. Due to an embargo I can't show yiz it until towards the end of the month unfortunately, but a full post will follow then with swatches and lots of shots. It's yummy, trust.
*If you're a Beauty Club member apparently you can get it from the 6th. Now, this is just what I've gleaned from Debenham's twitter account and I have no other info to share.  Best bet would be to contact them directly for more - they're on @DebenhamsIRE.