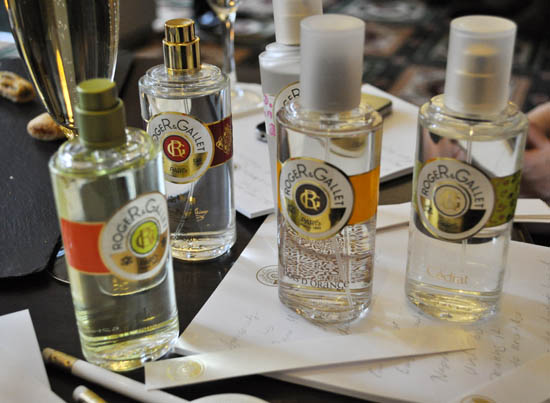 Answers on a postcard, please: What do Napoleon and Tom Ford have in common? Yes, OK, massive superiority complexes for one, but something else surprising for seconds. Both are tied up in the development of the Roger and Gallet brand. Napoleon right back at its inception, and Tom Ford quite recently when it was part of the Yves Saint Laurent group. Ford held the position of YSL creative director from 1994 to 2004, and Roger and Gallet's very first scent, Jean Marie Farina, was Napoleon's signature spritz, fact fans. He even drank the stuff, right back when eau de cologne - or aqua mirabilis - was thought to have super-life affirming properties.
Since then, the brand has seen many changes and even since Ford's day it has been sold - along with YSL Beaute - to the L'Oreal group, but knowing that Ford had a hand to play now, it seems clear he probably spent time in this heritage brand's archives, and it also seems likely that Roger and Gallet's long-standing tradition of eau de cologne has probably influenced his own Private Blend collection. Interesting stuff, but not as interesting as what the brand are forging ahead with for 2012.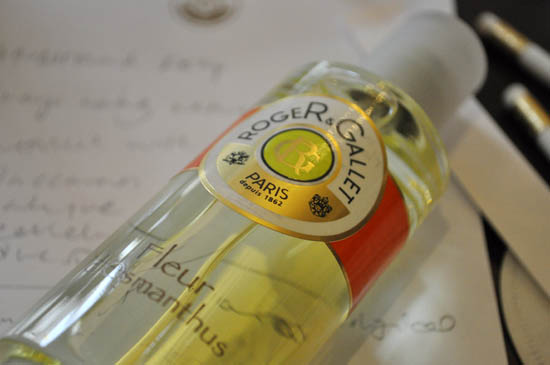 To move forward, we have to go back into the past. As the brand reaches its 150 year milestone, there's so much to sniff, and while I knew I liked what the company did, I hadn't actually realised how much until its entire scent suite was put in front of me. Light and airy as most of Roger and Gallet's scents are, yes, and not designed to overpower - these are eau de cologne after all and not eau de parfum so wear time and intensity reflects that - they are yum. In fact, of the current lineup, there's really only one I'm not crazy about and that's last year's Bois d'Orange, which just doesn't do it for my nose.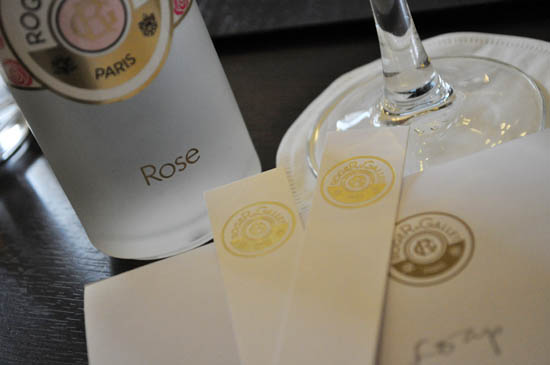 Yeah, I'm a contrary mare. But white florals, citrus, vetiver, green leaves and fresh fragrances are just what will always capture my attention over heady, musky juice so I'm a good study for the brand to begin with. Fleur d'Osmantus, Cedrat, Eau de Gingembre, Jean Marie Farina and Green Tea are all to my nose delicious, gorgeous and utterly wearable.  Ideal daytime scents, they're very well-priced at about €17 for 30mls - you pay more for larger bottles, naturally.
Bonus: if you're totally turned off by the saccharine assault of celebrity-endorsed juice currently soaking the mass market at a similar price, and Jo Malone is way too spendy for you, then this is absolutely the antidote.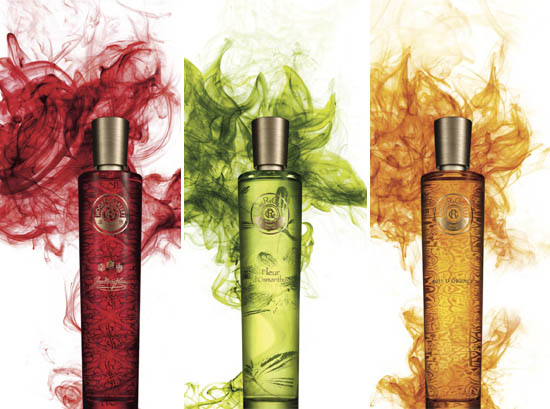 Back to business, and moving back into the past, to honor the 150 year heritage and to celebrate the fact the brand's first scent, Jean Marie Farina, is still as popular now as it was then, Roger and Gallet has released three limited edition flasks for it, Bois D'Orange and Fleur D'Osmanthus. Each is €41 and what's nice - and news - about them is the shape. Delving into their archives they discovered that not only did Napoleon Bonaparte have a bit of a gra for Jean Marie Farina, but it was also his court's reference eau de cologne and received the approval of the Secret Remedies Commission on 18 August 1810.
Advertised
And here's the clincher: they found that his wife, the famous Empress Josephine, had commissioned a special flacon for her husband's cologne. In a slim, tapered bottle, it was designed to fit inside his boots, so he'd always have his custom juice with him on campaign. 150 years later, we can channel a little megalomanic for ourselves with a replica bottle, in one of three fragrances. Get them quick - they won't be about for ever, and they will sell out.
So that's one part of the brand's 150 celebrations; naturally, they're doing lots of new stuff too.
What I didn't know about a brand I considered to be fairly gentle and old-school was how innovative they are: check the current bottle shape, for example. Designed by one of the world's foremost product designers, Martin Szekely, it takes nods from both the Art Deco movement and the satin finishing of Lalique bottles the brand has used in the past.
The see-through stems used to suck up the juice are an industry innovation; the round soaps were a brand invention (inspired by macaroons too!) and they have always worked with photographers, artists, brands and designers like Bacarrat and Solve Sundsbo. Not so staid, after all. Plus there's a part of an exhibit in the Musée National d'Art Moderne in the Centres Georges Pompidou in Paris dedicated to the brand to boot.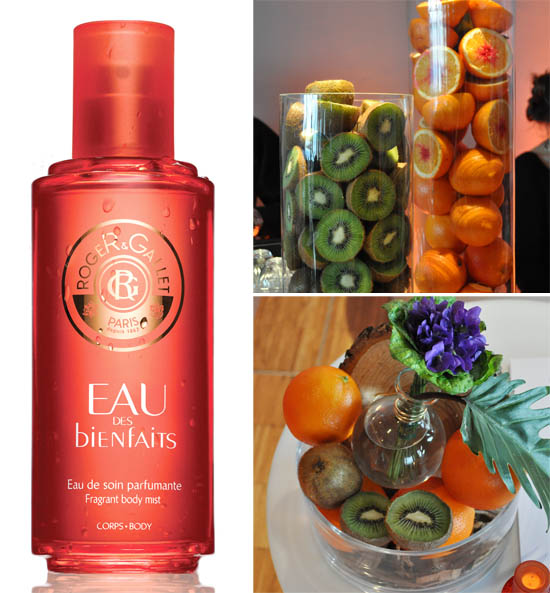 The latest fragrance to join the collection is Eau de Bienfaits fragrant body mist, €33. It's a little different from the other existing eau de colognes in that it's designed to be used as a skin treatment as well as a fragrance and delivers tonifying and hydrating benefits. Yup - formulated with goodies like extract of pulp of lemon for radiance, ginseng to stimulate and kiwi to work on the elasticity of skin, this is one scent you're actively encourage to rub in. It's a little like Clarins' Eau Dynamisante in that regard, and ideal for use in the AM when you're in need of some enlivening after a night's sleep - or indeed as an afternoon pick-me-up.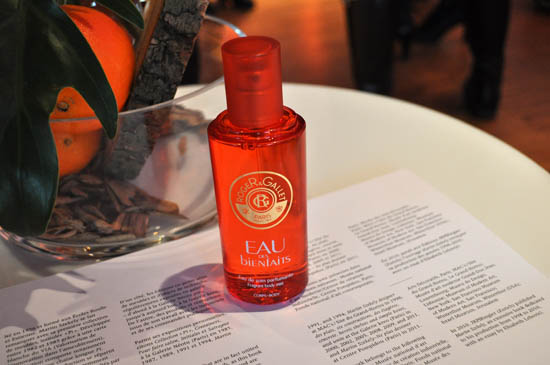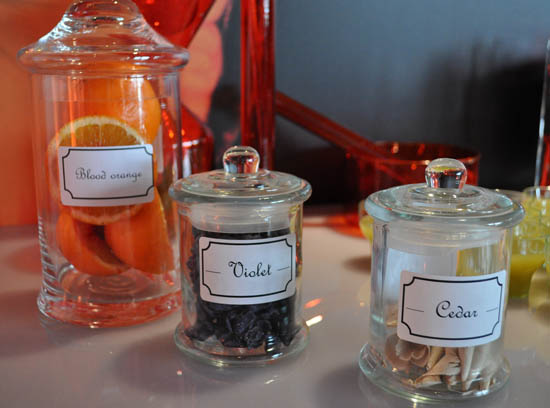 Scent-wise, it's delicious. Very citrus, a fresh burst of blood orange greets you and there's also some violet, a woody cedar note and patchouli in the base. It's also very Roger and Gallet though, so rest assured fans, you will like it. But as a marker in the sand for the company as they move into 151 years of existence, it's a smart move: the scent combines all the traditions they hold dear - great ingredients, beautiful packaging plus the all-important innovation needed to survive another 150 years in a tough industry.
Advertised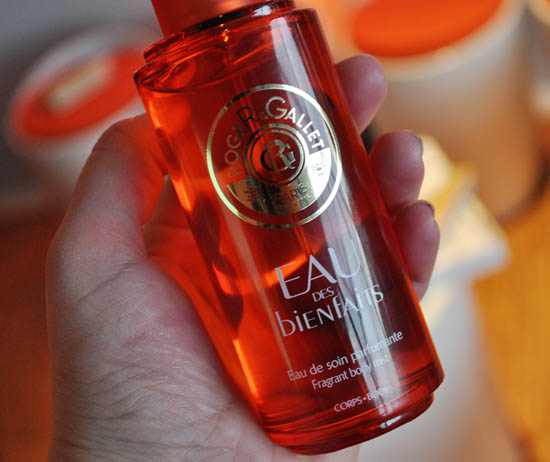 Eau de Bienfaits harnesses the concept of aromachology and the idea of scent affecting mood, an old-meets-new concept I think we'll be seeing more of in scent and beauty soon. The future certainly looks - and smells - bright for this lovely heritage brand.