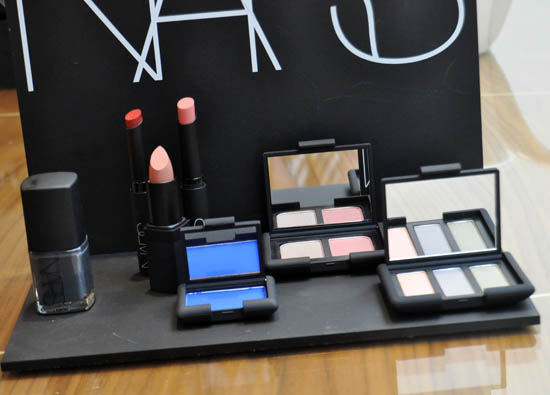 By gum, we've only just taken a look at what's on offer from Nars for summer 2011 (it's just gone on counter at Brown Thomas Dublin) and while I'll bring you some swatches of the products I have from that collection shortly, I've also had a gander at some forthcoming launches.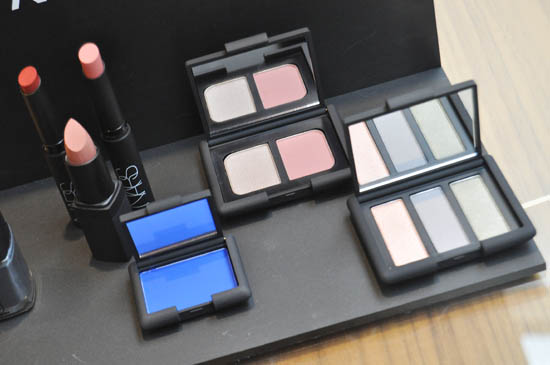 Autumn for Nars lands on August 1st and is an avant garde edit, they say.  Three products for eyes, five for lips and one nail shade make up a fairly short and sweet collection. That bight, shocking blue is Outremer, and it'll be €24. The trio is Delphes, and will cost €42. It's joined by Grand Palais Duo Eyeshadow, €34 - it, and Delphes are both limited.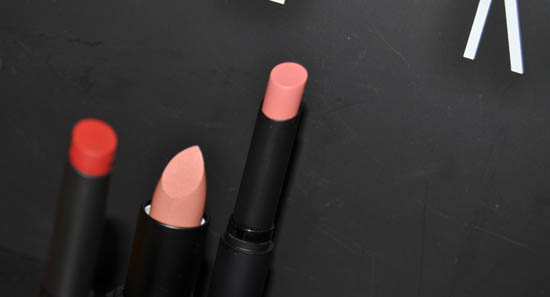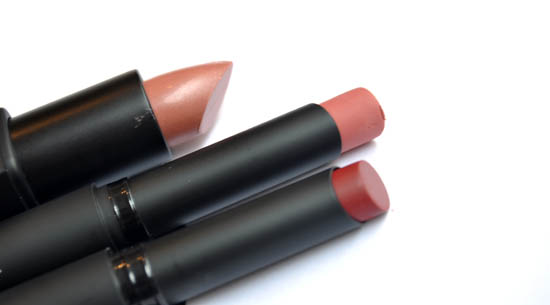 Lips get the berry-ish treatment, but Nars is doing it slightly differently. The top shot was taken under flash, the second shot with natural light but the products are the same, just FYI.  The brand didn't have all the lip products along with them due to production issues but we have two Pure Matte Lipsticks in Mascate and Montego Bay for €26 each (not sure which is which, sorry!) and Pago Pago Lipstick, €25. They'll be joined on counter in August by the limited-edition Oasis Lip Gloss, €25 and Train Bleu Velvet Matte Lip Pencil, €25.
The last bit from the collection is Galion Nail Polish, €18. Also limited, this is a creme shade; a deep, dark grey.  I like these sort of construction colours, and so I approve.
Advertised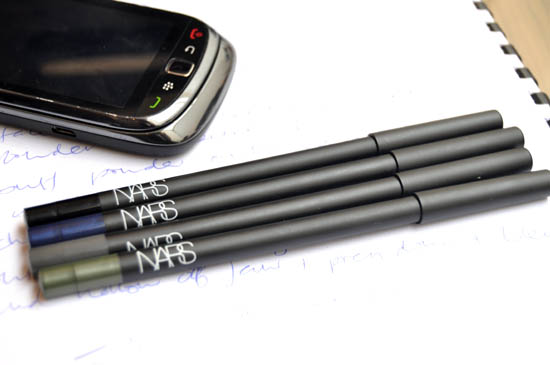 Also hitting stores on August 1st will be a brand new line in the Nars range. Larger Than Life Long-Wear Eyeliners muscle in and join the existing eye products.  At €25, they're on the luxury end of things, sure, but remember, this is Nars. A rudimentary play confirms that the pencils are very nice: they're soft, creamy, glide on and set - so far, so usual. Going where other brands have already gone - Make Up For Ever, Urban Decay, Mac, Makeup Store and heck, Gosh all do this sort of liner - Francois Nars has however upped the ante a little.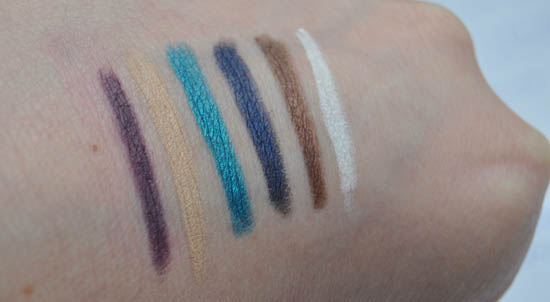 Some random swatches of six of the nine shades - I did these at lightning speed as the products were being presented to the press so I don't have names for them all

In nine shades - including a good white and a nude - there's a mix of mattes and shimmers, they appear to be very budge-proof indeed (I had to scrub those swatches back off my paw several hours later quite firmly - though clearly if you've oily eyelids then that'll be a challenge all in itself) and they're named after famous thoroughfares. So we've got Abbey Road (the bright electric blue), Madison Avenue and Bourbon street. You get the idea.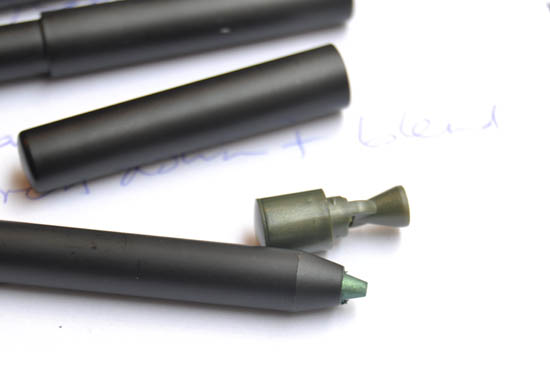 So, good formulation, nice colours and a mix of textures. Check, check, check. What else is new with these? The most interesting thing is the little parer which is hidden in the bottom of each pencil.
Now, Chanel's also done this with the new Stylo Yeux Waterproof in Rose Palatine that we checked out last week, but basically the bottom of each pencil comes off as per the pic above and it can be used to sharpen the very tip of the pencil, which propels upwards from the base when you twist it. So, you never sharpen the plastic casing, just the bullet of colour. So smart.
Advertised
And here, good ladywives of Beaut.ie, endeth our tour around the autumn products from Nars. What thinkest thou? Will you make purchase when the leaves fall off the trees?