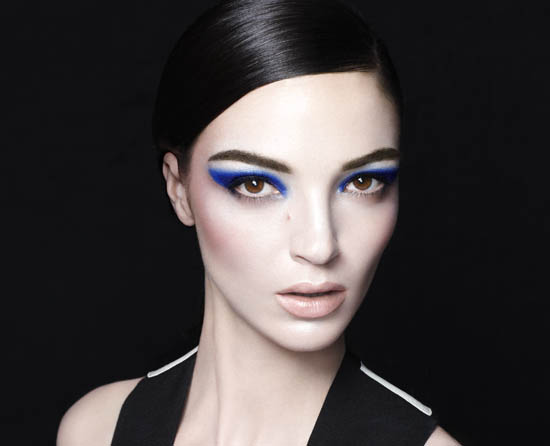 Before I begin let me insert a worry: I fear that the sweep of globalisation and the naming conventions used by US beauty brands for their seasonal collections are homogenising the language used by beauty bloggers to such an extent that we don't appear to have an autumn anymore. We now have a 'fall'. And don't get me started on drugstore.
Drugstore? In Ireland? Seriously?
It's the bleedin' chemist.
So for us, it is not fall, it's the autumn. I merely call it fall in the post title as this is the correct name for the collection.  Righ'?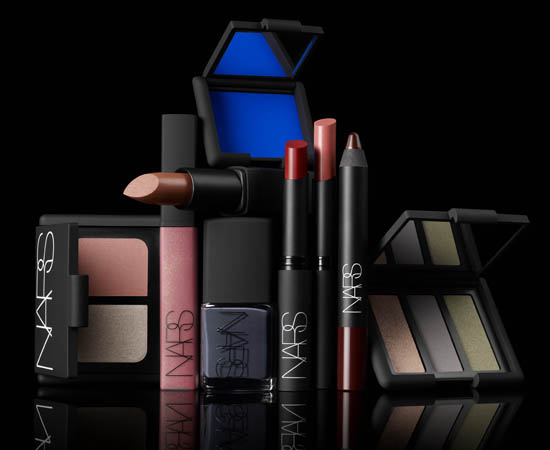 Now that we have that established, lets look at the glossy promo shots for Nars' forthcoming collection, hitting Brown Thomas Dublin on August 1st. Eagle eyes will know we've actually already had a look at this collection when I previewed it way back in May, so check that post out for in-the-field product pix.
Today, lets re-cap and look at the absolutely stunning model shot. Oh boy, what would I give to be able to pull off that blue. Gorgeous. "Resolutely avant garde", is what Francois Nars is calling the collection. Yay! I love me a bit of avant garde that's resolute, especially of a Monday.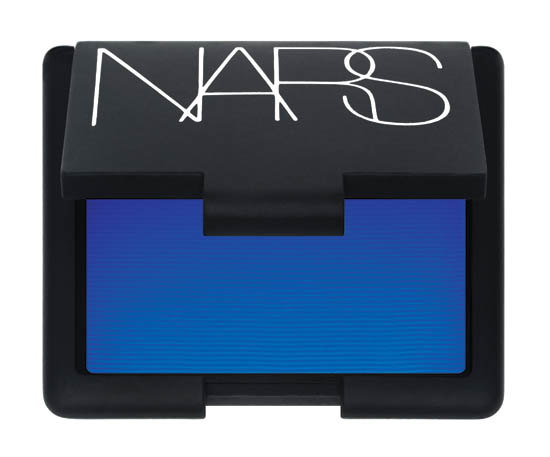 So, should you want to ape the look, then here's how: it's achieved with the star of the show, Outremer single eyeshadow, €24, which was layered on over the brand's Pro Prime shadow base. Highly pigmented on its own, you can wear this as a dramatic block as above, or sheer it out for a less in-yer-face result.
Nars collections typically allow for more than one look though and this one is no different: there's plenty more going on.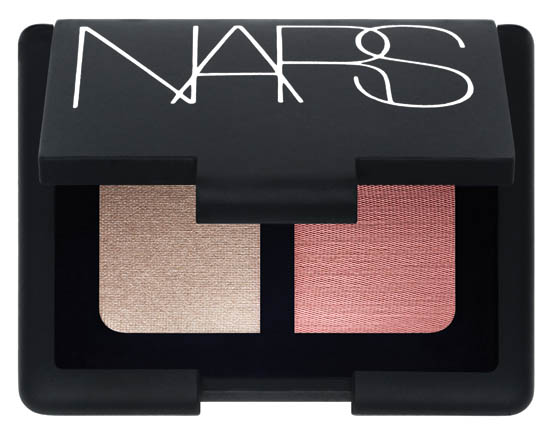 Advertised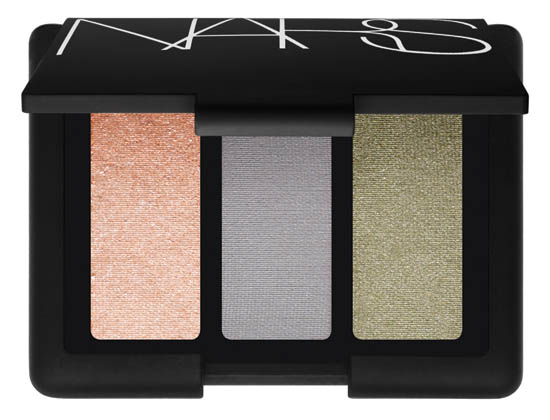 Like these two.
Grand Palais duo eyeshadow, €34, is a limited edition that contains a silvery taupe and dusty rose duo which the brand reckons is a universally flattering, neutral palette.  Another trio makes an appearance and again, Nars has split out the shades to combat the crumbles that happened with the first couple like Okinawa - they looked amazing but didn't travel and use so well, so the solution was to separate them out into their own pans. It doesn't look as nice, but oh well - performance is improved.
This trio is also limited and is monikered Delphes. It'll set you back €42. Colours are sparkling sheer peach with a matte dove gray and a frosted sage and the shades are designed to be worn solo, in twos or all three together if you're feeling particularly brave.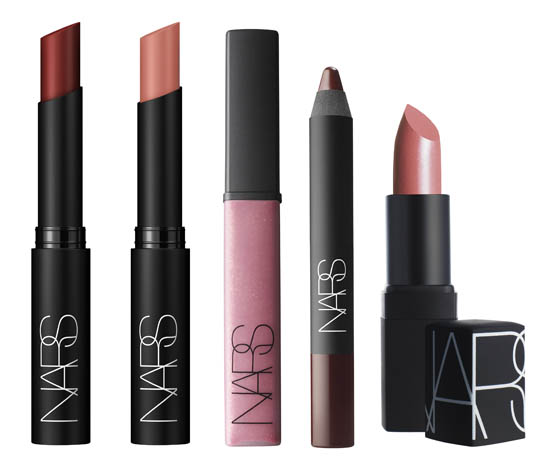 Lip colours are one of the things I think I like the most from this brand and have been all over the Pure Matte Lipstick in Carthage from the summer line.  Unusually for a matte, it's not too drying at all and is pretty comfy in wear, so that makes me yearn to check out the rest of the line. Like, for example this pair in Mascate and Montego Bay, €26 each.
There's also Oasis Lip Gloss, €25. Limited, it's a very pretty sparkling pink.  Train Bleu Velvet Matte Lip Pencil, €25, is a very autumnal offering and Pago Pago lipstick, also €25, is the lip product used on the model above and is described as a "petal-pink shimmering sheer lipstick."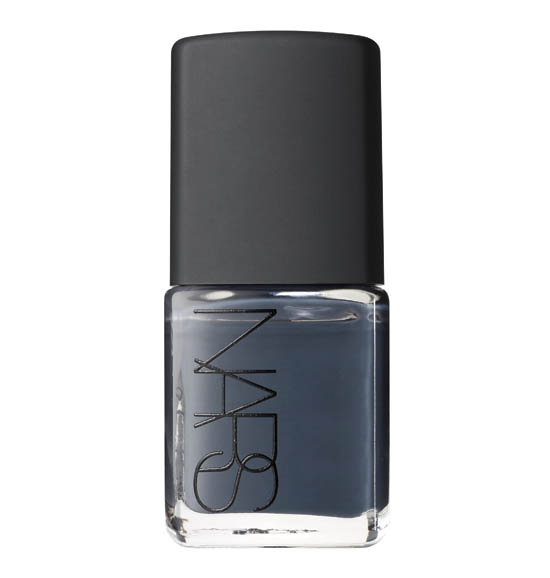 Lastly, there's a polish. Galion, €18, is an industrial blue-grey creme that's at odds with the pretty pinks for lips but works within the context of Francois Nars' avant garde vision, I reckon. If you're a fan of construction colours then this is one for you - and if you want it, get it quickly because it's another limited edition.
So, that's what's coming down the pipe from Nars for autumn - what do you think? Interested in picking anything in particular up?
Advertised