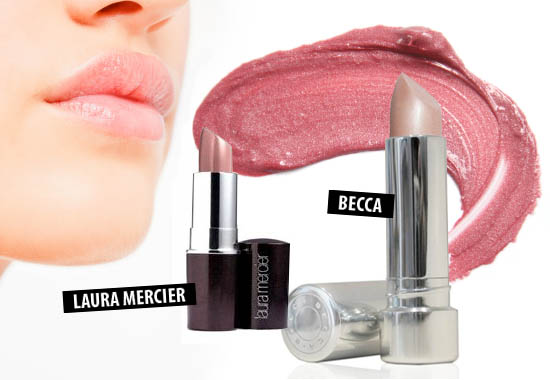 I'm not good at limiting myself to "signature" products when it comes to beauty, such as the classic signature fragrance or even a signature look, but if I had to pick one lip colour to live with, it would be bright pink. Nothing brightens up my look like a quick slick of pink lipstick or gloss and a strong colour works well with a basic eye look when I'm in a hurry. And if I wasn't wearing pink, a sheer red or a berry would be my next choice.
However, there are times when a strong colour on the lip just isn't what is called for, whether it doesn't work with the rest of my makeup or doesn't go well with the clothes that I'm wearing, and that's when a neutral lip colour comes in handy. As Kirstie as mentioned in the past, neutrals are the cornerstone of any beauty collection and should be included alongside the bright colours, shiny finishes and shimmer tones that attract us like magpies at the beauty counter.
Don't confuse neutral lips with nude lips, however. My lips are naturally quite pale and nude colours (those almost see through pale pinks or beiges) look horrible on me. When I think about neutrals, I think of very natural-looking tones - pinks with a touch of brown to them, for example. There's definite colour there, and yet when applied they just look like the old cliche - "my lips, but better". No-one has ever asked what lip colour I'm wearing when I'm wearing some of my favourite neutrals, but they help to complete a look without competing with whatever else I'm wearing.
Advertised
One of my favourite neutrals is Laura Mercier's Sheer Lip Colour in the shade Bare Lips. A slightly rosy pink with brown undertones, it was recommended to me at the Laura Mercier counter when I went in looking specifically for something neutral, and although I would never have picked it up from the display myself (my eye always gravitates towards those brighter shades I mentioned above), it turned out to be the perfect colour for me and one I can always reach for when I'm unsure of what to wear.
Becca's Sheer Tint Lip Colour in Vendela, a soft beige-pink, is another favourite neutral and of course there are many to be found at Bobbi Brown, whose strong point is neutral colours. Happy shopping!