 Having open pores is a real nightmare. No matter what you do it is so hard to cover. And when you see your skin up close and personal, the crater size holes are literally all you can see.
I know because I have them. The process of covering them is a fine art and usually, takes many products. You will also find you will have to adjust and top up throughout the day.
So when I found this new foundation from Clarins it completely changed my life.
Let me introduce you to
Clarins Pore Perfecting and Mattifying Foundation €34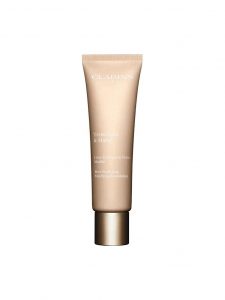 Advertised
This foundation is designed for oily skin to even skin tone, perfect pores and control shine. In the past, I had tried products that are designed to fill in pores and what I have always found is that they tend to be fine when used on their own but when you try to apply a foundation over the top it starts to congeal and never sets properly.
When I tried this foundation first I felt the same might happen but I'm happy to say it was the compleat opposite and it's quickly becoming my new favourite.
It's best for oily skin folk so if you're on the dry side and require moisture then it's not for you.
All in all it gets 10 out of 10 on the foundation front from me.
What foundation do you currently use?
Advertised