 Sometimes beauty product trends come along that leave me a bit puzzled and scratching my head.
I'm tempted to blame it all on 'Wash and Go' because I suspect that was the first product to hit our shelves that was a two-in-one. But there has definitely been more of a move of late towards hard-workin', hybrid products. And while I love the whole idea of universal products because it means less bulge in the handbag, sometimes they just don't deliver on the double (like this recent offering from The Body Shop).
So it was with a raised eyebrow that I headed along to chat with international Armani makeup artist Eoin Whelan about their new eye and brow addition to the Armani Maestro family. The 'Eye & Brow Maestro' is a cream that can be used as an eye liner, eye shadow or eyebrow pencil. And it can even sculpt the face or to colour the hair line. And with this work ethic, I suspected that if you asked it nicely, it might even make the tea.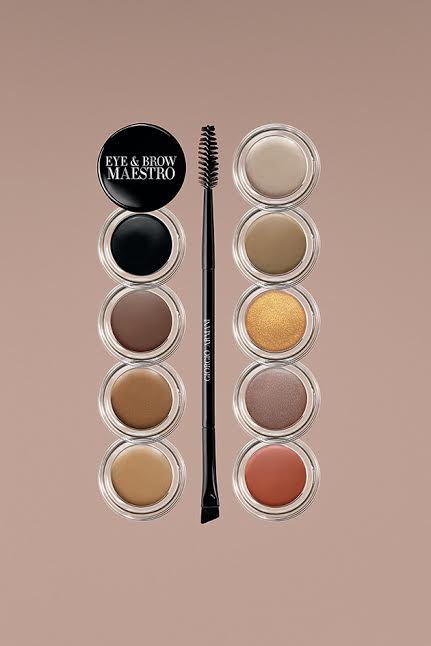 So let's examine it a little closer shall we?

Armani designed this product by working closely with hair colourists to figure out how to achieve the perfect brow without the scary Mary look. Their concept is to treat the brow as you would the hair on your head. There are nine shades that look like something out of a hair salon. So when you look at them without trying them on, you do experience that feeling you get when you are getting your roots done and the hairdresser approaches with a randomly coloured pot of gloop and you ask 'Are you SURE that's the colour of the hair on my head?'
All the shades look quite warm, with yellow and red undertones.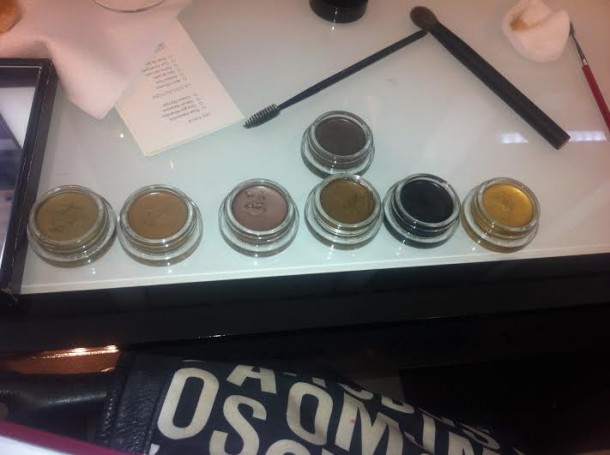 You can absolutely use one of these pots on their own, but if your pockets are deep enough, two of these pots can be blended to create the perfect natural brow. Which means that this double purchase is definitely only for the makeup obsessed. It's a similar idea to the whole ombré trend (and the good news is that the pots are HUGE also so if you do invest in your perfect match you will have them for half the year).
The bit that I am initially struggled with is that they are slightly iridescent - Armani claim that having the slight pearly sheen to them is what gives you that softer look.
But I began to get worried when I swatched the product on the back of my hand and noticed visible, tiny pieces of glitter. And for me as a makeup artist, this screams ultimate fear - tinsel is for the Christmas tree not for brows, thanks.
Advertised
But fear not, when applied to the brow its invisible! So maybe there is method to their madness after all.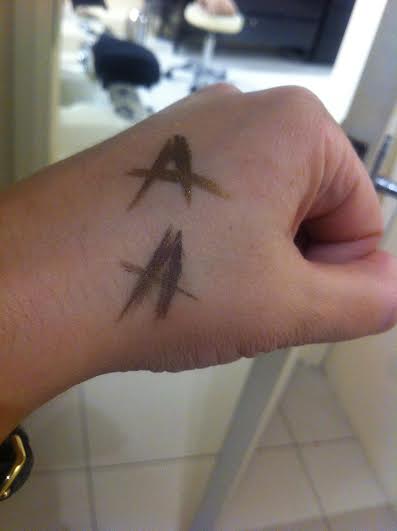 And I love how they can be used as longwear cream shadows. The warm undertones really pop on blue or green eyes. One swipe and you're set for the day, the longevity is super and the product doesn't budge. And it works well as a liner too.
There's a fabulous brush also for application which you can buy separately - if you don't already own a decent brush, this one is well worth investing in. A good brush is essential for sculpting the brows and avoiding the hirsute caterpillar look.
The nine shades available are:
 jet black
wenge wood
acajou
ambre
auburn
copal
almond
greige
gold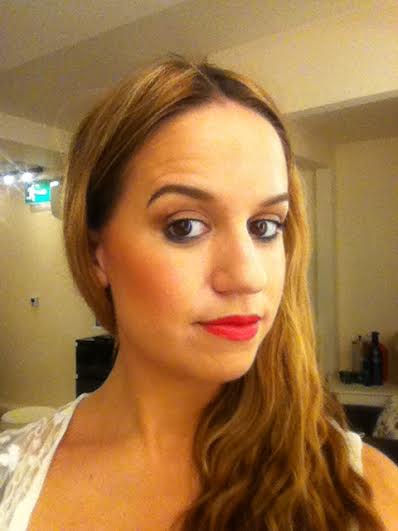 But the bit that caught my attention about this product was the way two pots were blended to create a really natural finish. The idea seems a bit odd (think of it like the same way as when  we all got a bit confused when the balayage/ombré trend started years ago). And while it's a bit much for just applying day-to-day makeup, I think this double approach is about to spread like wildfire through makeup artist land. And then it won't be long until a double-ended brow pencil hits the high street shelves.
All in all, definitely worth a visit to Armani to try out this product. I just loved the finished look!
I am really interested to hear what everyone else thinks - the sparkle is still toying with my emotions. God forbid I get caught out in a picture with sparkly eyebrows going on!
Advertised
Giorgio Armani Eye & Brow Maestro will be available exclusively at Brown Thomas Dublin and Cork, from August and will set you back €31 (and the Eye & Brow Maestro Applicator  will put a dent of €24 in your pocket).
Do you love your brows enough to shell out on these? What is your go-to brow product? Tell us in the comments!